Below is a screenshot of open orders that have not yet been submitted. Unsubmitted orders are typically orders that reps are working on or waiting for confirmation from clients to submit. The "Real Time Orders" section allows you to review all unsubmitted orders that are currently stored on your sale representatives' devices.  
If a sales rep's device is stolen, lost, or otherwise disabled, this section will allow you to find any orders they have open to make a copy of the products in the order.  With that information, the rep can move forward with the client and complete the order.
You can submit a Real Time Order from here. To do so, simply click on the name of the customer, then click on the green "Place Order" button in the bottom right-hand corner of your screen.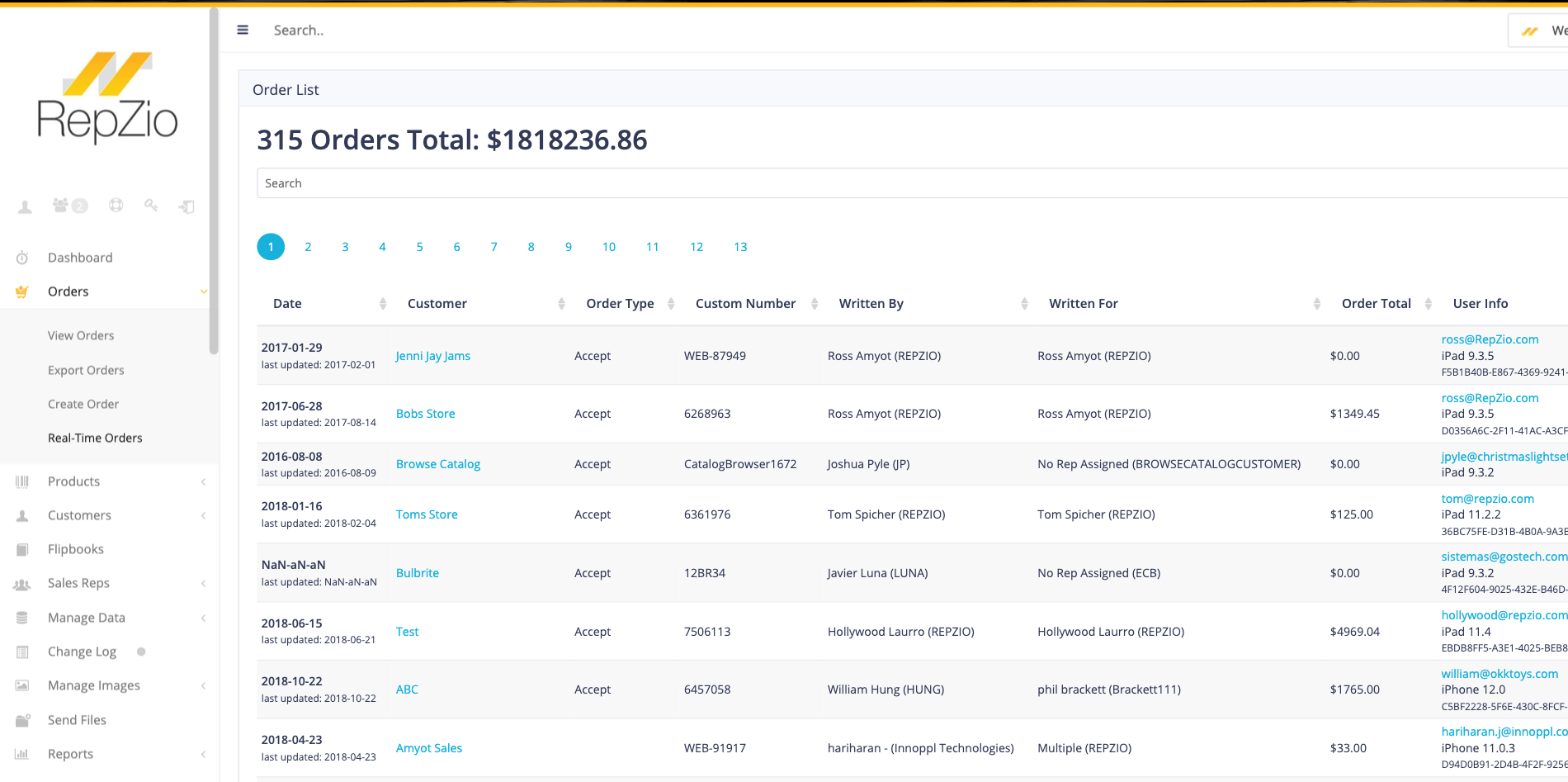 Additionally, this section can be viewed by the WebManager to see how many open orders are waiting to be submitted. 
**Note**  Any order that is created on a device will remain until it is submitted or deleted.  Reps cannot start an order on one device and finish it on another device. This means that if an iPad is lost, the rep will need to get copies of the unsubmitted orders from the WebManager to submit the order on another device.
Next section:  Products