Updating your pricing information is one of the most important tasks you can undertake in WebManager. Luckily, editing your pricing information is a straightforward activity! Below are step-by-step instructions on how to do so:
2. In the vertical white bar on the left side of your screen, click on "Manage Data" followed by "Export Data".

3. Click on the blue button titled "Export Products". This will download a spreadsheet filled with your product and pricing data onto your computer. You'll use this file to change your pricing info.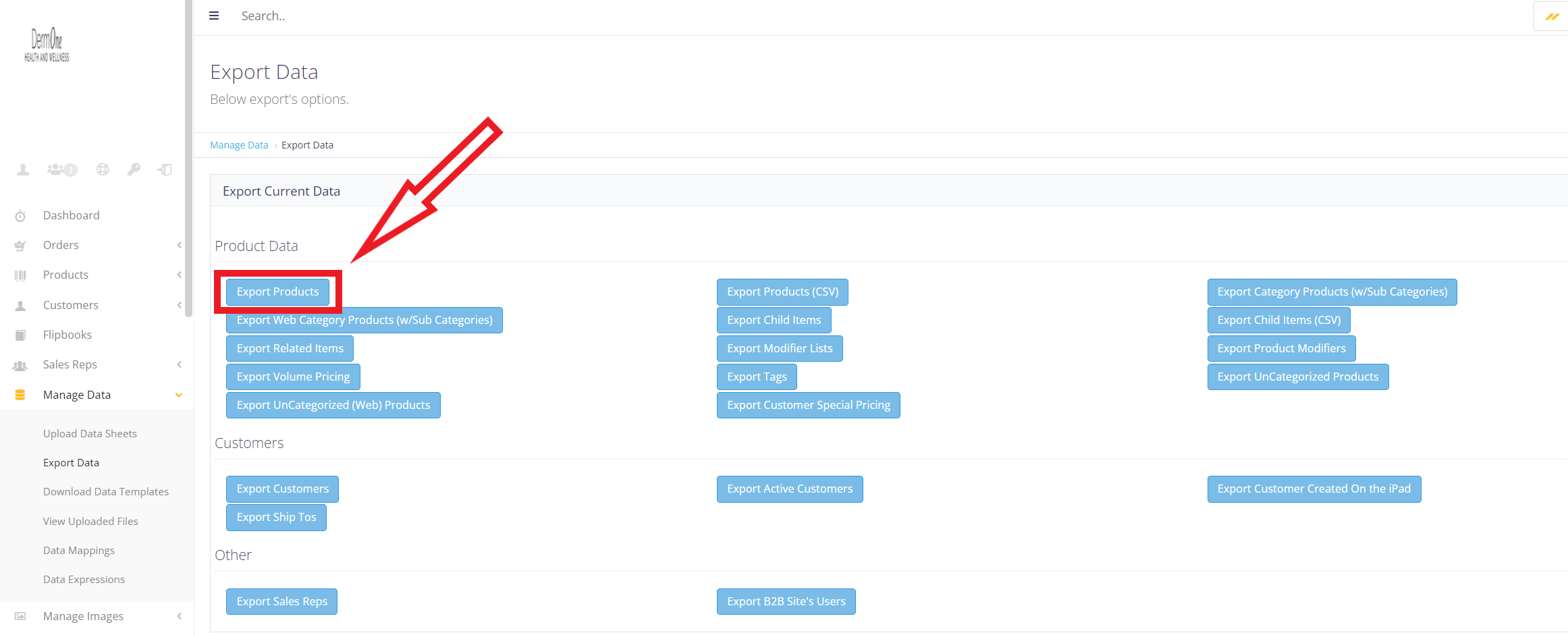 4. Open the spreadsheet. You will be able to update the pricing for your current products by using the "BasePrice" and "PriceLevel" columns.

5. Make sure to save your work after you've finished updating your data. We recommend you click "Save As" and create an entirely new spreadsheet to upload. The reason for this is to create a backup copy of your data, which is the original file you exported from the WebManager. You can use this backup file in case you need to.
6. Log back into the WebManager. Click on "Manage Data" followed by "Upload Data Sheets".
Select "products" in the "Choose What Type of Data..." dropdown menu. Drag and drop your file into the grey box. You may also click on the grey box to bring up your file directory; navigate to the file you wish to upload, select it, then click on "open" to upload the file.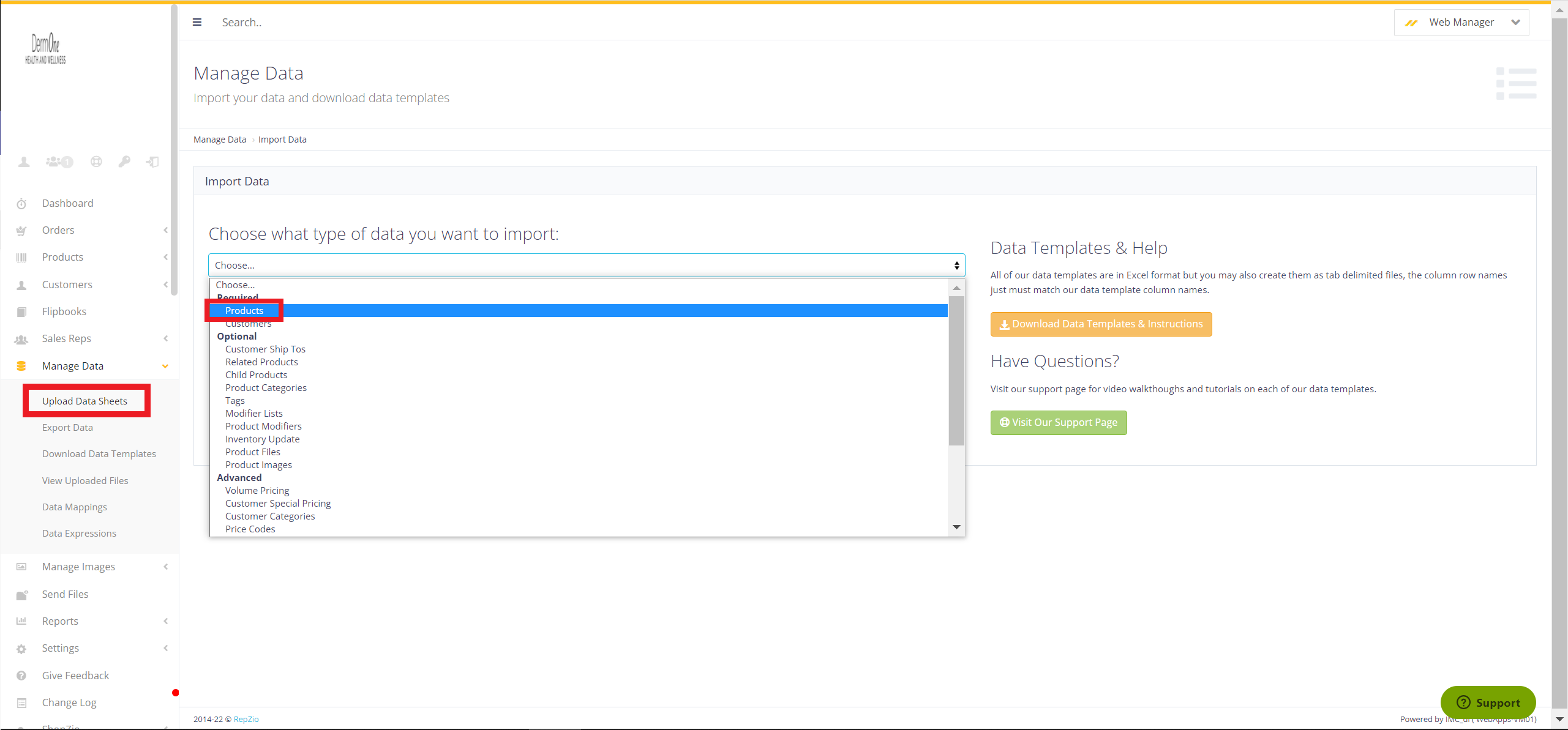 7. A preview screen of your data will appear. If everything appears correct, then click on the green "My Data Looks Good!" button.

8. Wait a few moments while your data is uploaded into your account. Afterwards, you'll see a green "Push Data Live" button appear in the top left corner of your screen. That's your publish button--the price changes and new products won't show up in your sales reps' devices until you Push Data Live.
That's it!
Note: Any open carts containing items for which the price is changed will maintain the old price, even through checkout. It is recommended that you delete any open carts containing products where the price is being changed.