Assuring that you have correct and up-to-date information about your customers is crucial for optimal business operations. A common question RepZio clients ask is: "What if I have multiple accounts for the same customer, or if my sales reps accidentally create duplicate accounts for customers that already exist?" Luckily, the answer is simple: use the Merge Customers feature! This feature will allow you to combine multiple customer accounts into one, including order history information.
Like nearly every task in RepZio, merging customers can be accomplished with two different methods: either by using the Merge Customers template spreadsheet, or by utilizing the Merge Customers function within the WebManager. This function can be reached by logging into the WebManager, clicking on "Customers", then "Merge Customers". Here is what it looks like: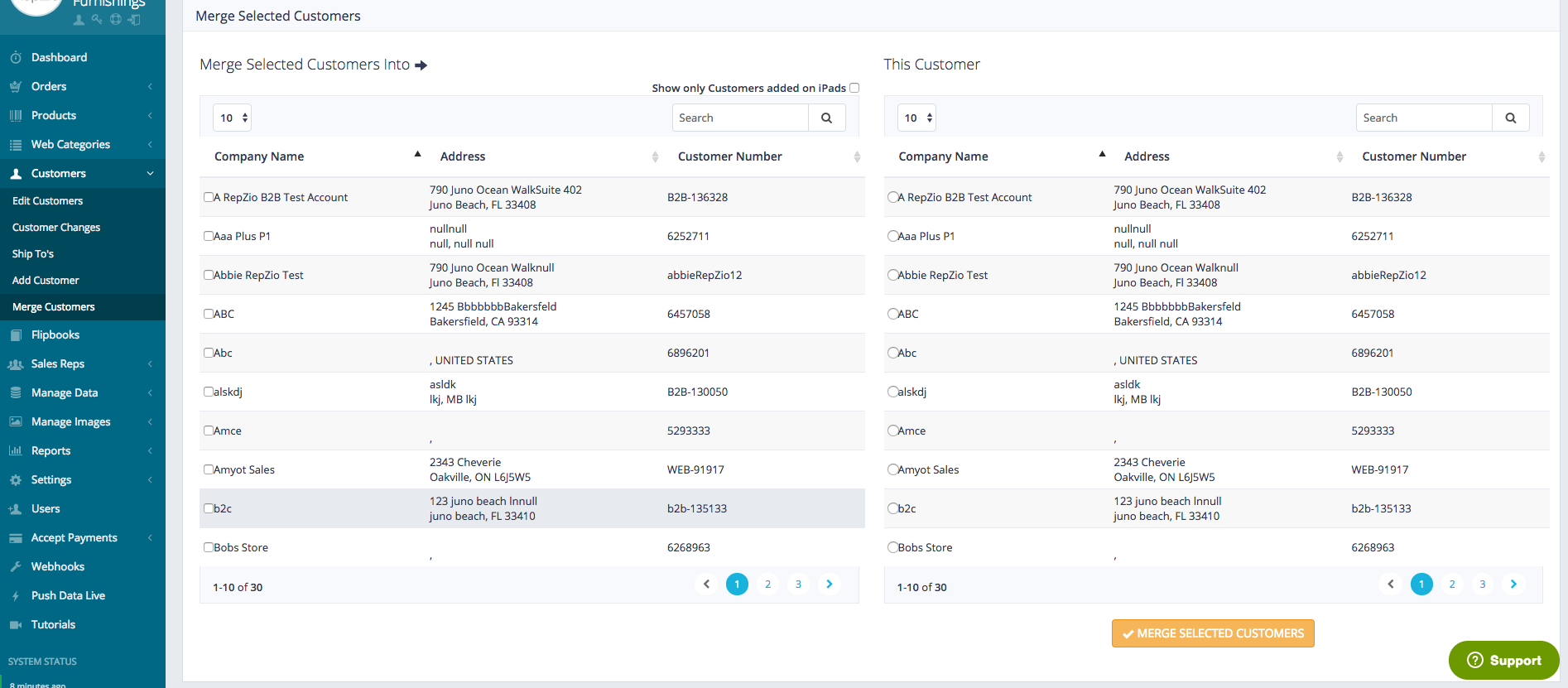 Merge Customers is divided into two columns: "Merge Selected Customers Into" on the left, and "This Customer" on the right. You are able to peruse your entire customer list in both columns. You also have the option to only display customers that were added to your database via an iPad. To merge one or more customer accounts into another existing account, follow the directions below: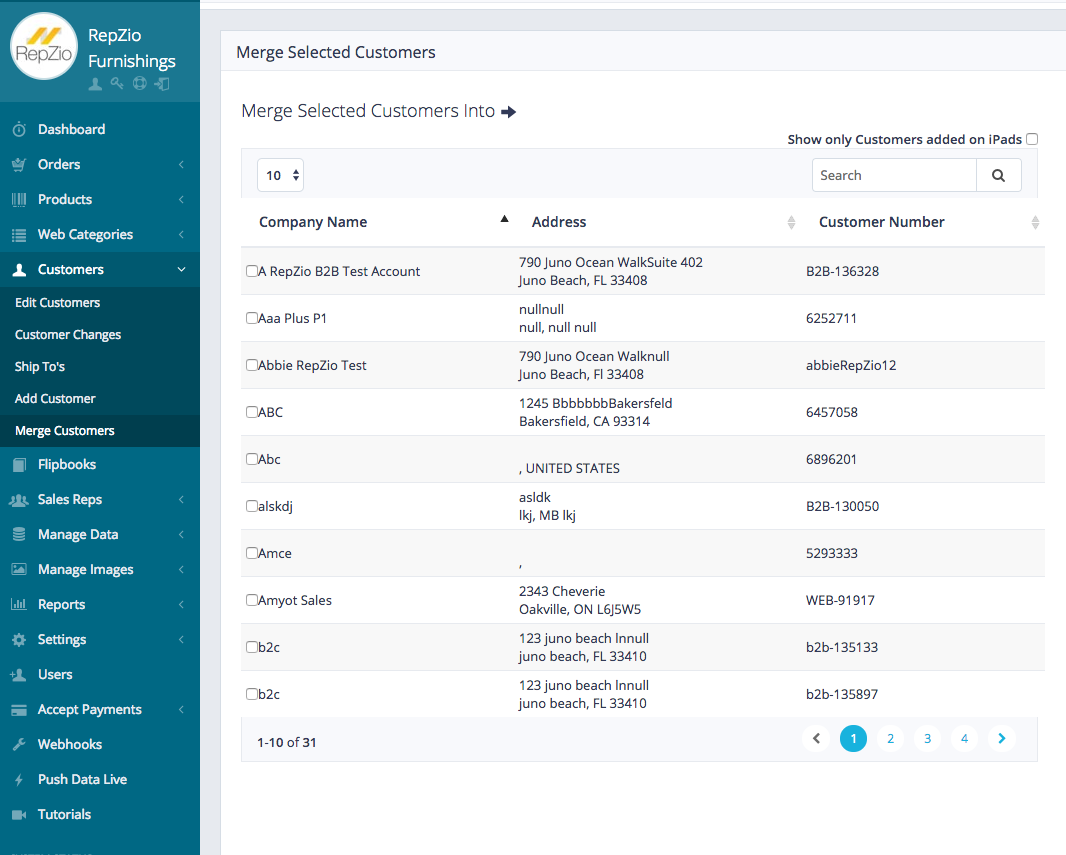 In the left-hand column: select the customer(s) you want to merge by clicking on the check box next to their Company Name.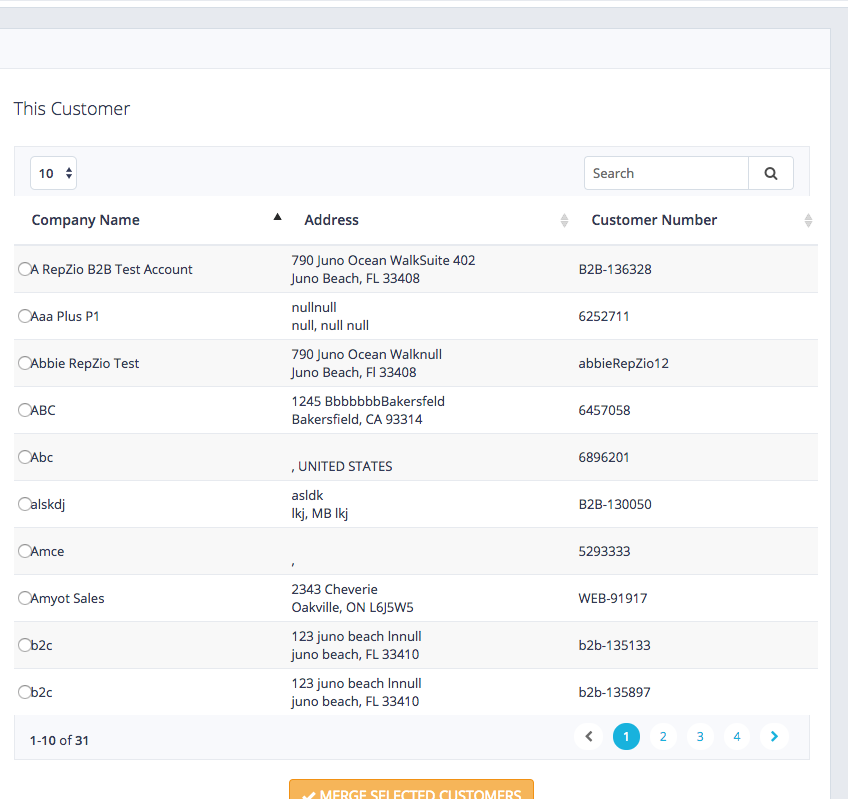 In the right-hand column: Select the customer you want to combine the previously selected customers into. Important: make sure you select the customer with the correct customer number to merge the other customers into, and the billing/shipping information is correct! Click on the orange "Merge Selected Customers" box. That's it! This will take you to the following screen: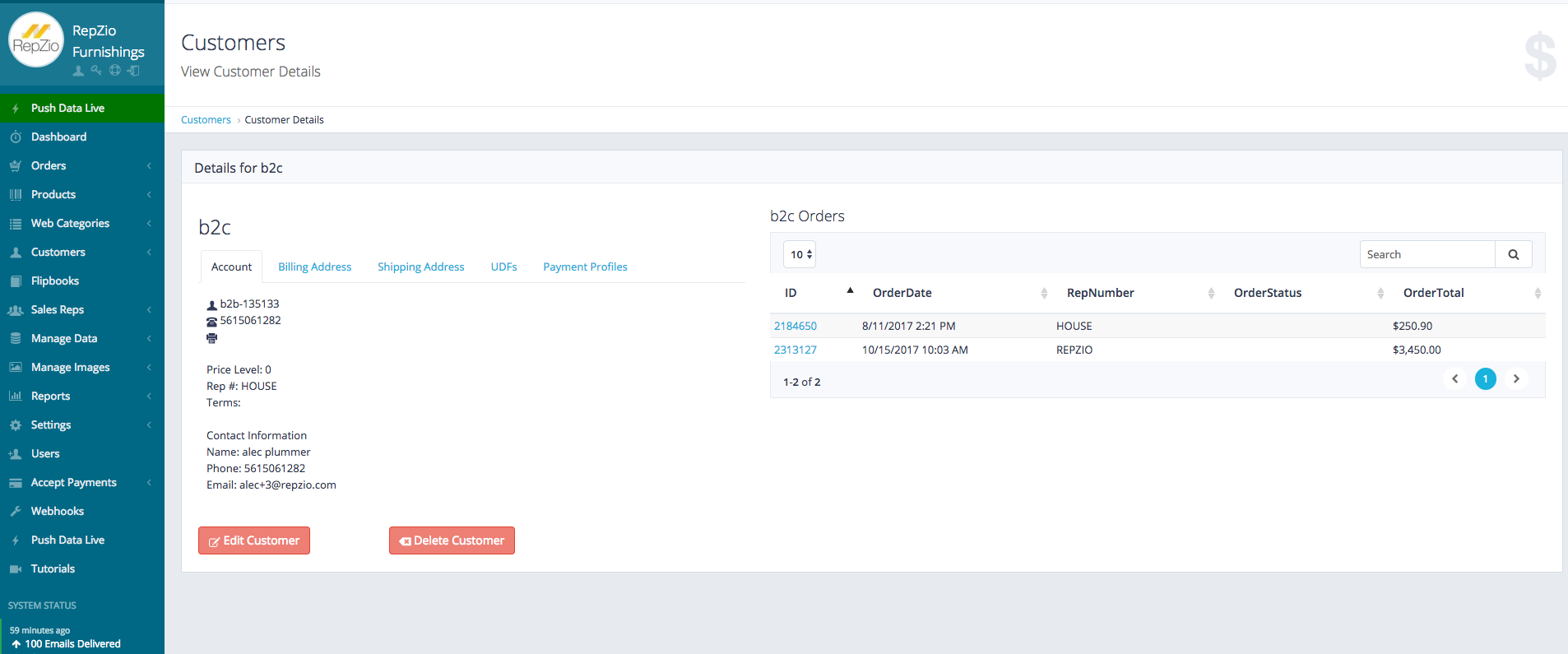 Your customer information has now been merged into one. Click on the green "Push data live" button to publish the update and make it official.
FAQs:
What if I accidentally merge a customer that I didn't want to? Can I "Unmerge" them?
No. You can always recreate the customer you accidentally merged, but you won't be able to move the order history back from the customer you merged it into.
Which way is faster to merge customers: the spreadsheet, or the WebManager function?
It depends on how many customers you have to merge. If you only need to do it for one customer, then the WebManager function is the most convenient method. If you need to merge ten, fifteen or more customers, then the spreadsheet will be the fastest method.
Can I have multiple entries for the same 'NewCustomerNumber' in a customer merge file in order to merge multiple customers into one?
Yes, you can merge multiple OriginalCustomerNumbers to the NewCustomerNumber using entries on separate rows as shown in the example below.
| | |
| --- | --- |
| OriginalCustomerNumber | NewCustomerNumber |
| TEST123 | oldnumber1 |
| TEST123 | oldnumber2 |
| TEST123 | oldnumber3 |
Flipbooks will be discussed next!