Placing reps in showroom mode will allow them to see all customers.  This is useful in a market setting where reps may not be assisting their normally assigned customers.  This is a setting to turn off and on.  During the Showroom Mode, the reps stats under reports do not represent all customers.
Select the rep(s) whose showroom mode is being changed by ticking the box adjacent to the Rep's name
In the Select Showroom Mode box, select "True" to place the rep in showroom mode or "False" to remove a rep from Showroom mode.
When finished click the orange "Set Showroom Mode for Reps" button.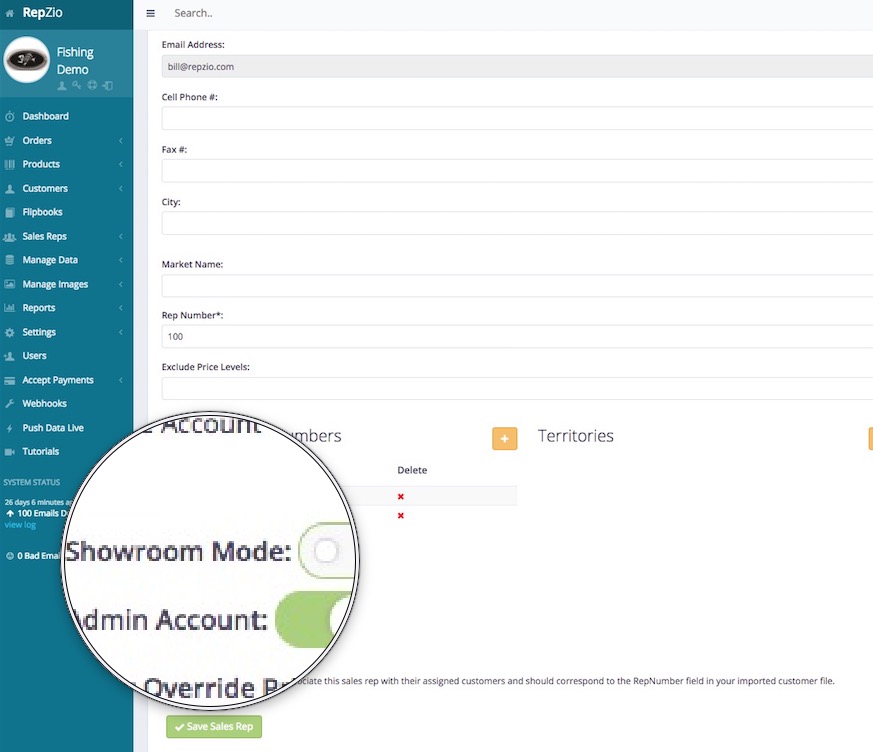 Alternately Showroom Mode can be set in the View/Edit Sales Rep section
Click on the name of the rep you wish to set Showroom mode for.
In the left column, click the Showroom Mode toggle to turn Showroom Mode on or off.
The toggle will be green when Showroom Mode is active for a rep.
Click the green "Save Sales Rep" button to complete.
Next, we'll look at the Manage Data section.