Our new badge scanning feature allows your sales reps to write orders or quotes faster than ever. Here are some steps to take to ensure your sales reps are set up for badge scanning success.
Required
Ensure your sales reps are in Showroom Mode.
Ensure your sales reps have the latest version of RepZio
Optional
For the "Notify Rep" feature, edit / add a 10-digit US phone number to the Sales Rep Phone Number field and or Cell Phone number field. To ensure sms delivery, encourage sales reps to add 561.250.0584 to their address book/contacts, just in case an sms/text message blocker is enabled.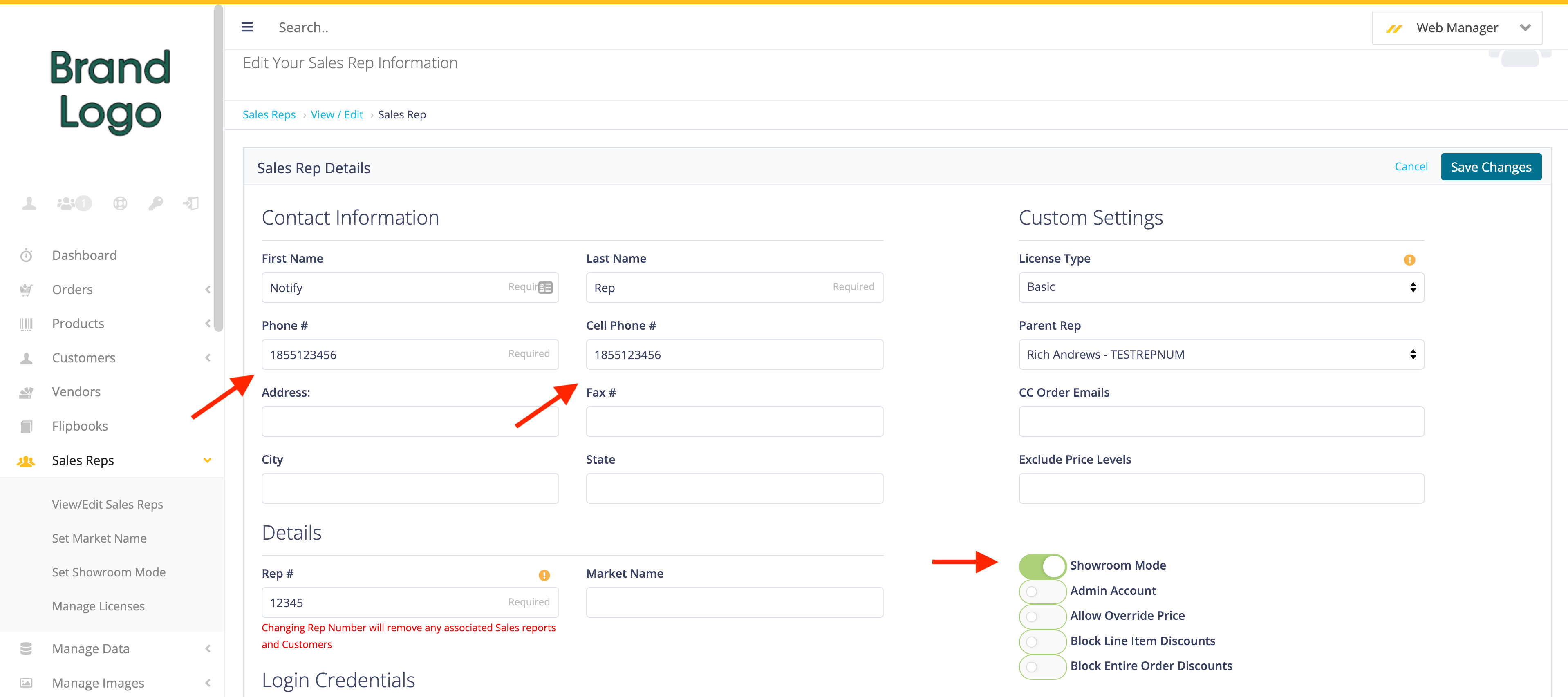 2. If you are currently using Territory Management, any badges scanned will be automatically associated with the proper sales rep in that territory. Follow our guide here to set this up.