Task Scheduler is a job scheduler in Microsoft Windows that starts your integration at a pre-defined times or after specified time intervals.
Launching Task Scheduler
Click the search bar/icon on the taskbar. If it's missing, then click on the Start button
Type task scheduler.
Hit the ↵ Enter key or select the matching result.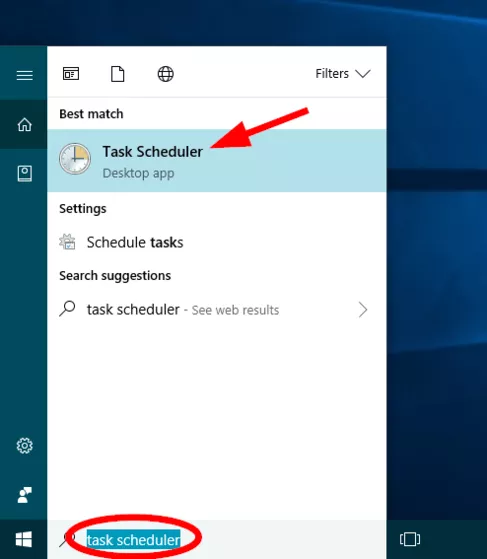 Configuring Your RepZio Integration Utility Task
Ensure you are logged in as a Windows admin...launch the RepZio Data Integration Utility & click Schedule Settings & a pop up will appear.


Ensure you have "Run whether user is logged on or not" & "Run with highest privileges" is checked


Choose the Triggers tab...you will notice a trigger set for Daily and to run at a certain time...you can edit this if needed or add an additional trigger.


Choose the Actions tab...you will notice an action to Start a Program...edit the action and it should contain the following

Action: Start A Program
Program Script: datacmd.exe
Add arguments: "C:\Program Files (x86)\RepZio LLC\RepZio Data Integration Utility\exportSettings.xml"
Start in: C:\Program Files (x86)\RepZio LLC\RepZio Data Integration Utility



Once you click OK, you will be prompted to enter your password 🎉 Congrats! Your RepZio integration will now run on a set schedule