Updating your pricing information is one of the most important tasks you can undertake in DataSynq. Luckily, editing your pricing information is a straightforward activity! Below are step-by-step instructions on how to do so:
2. If you only have a few items that need to have the price changed it is easiest to change it on the products page. To do so in the left side panel click on Products then in the side pop out panel click on Products.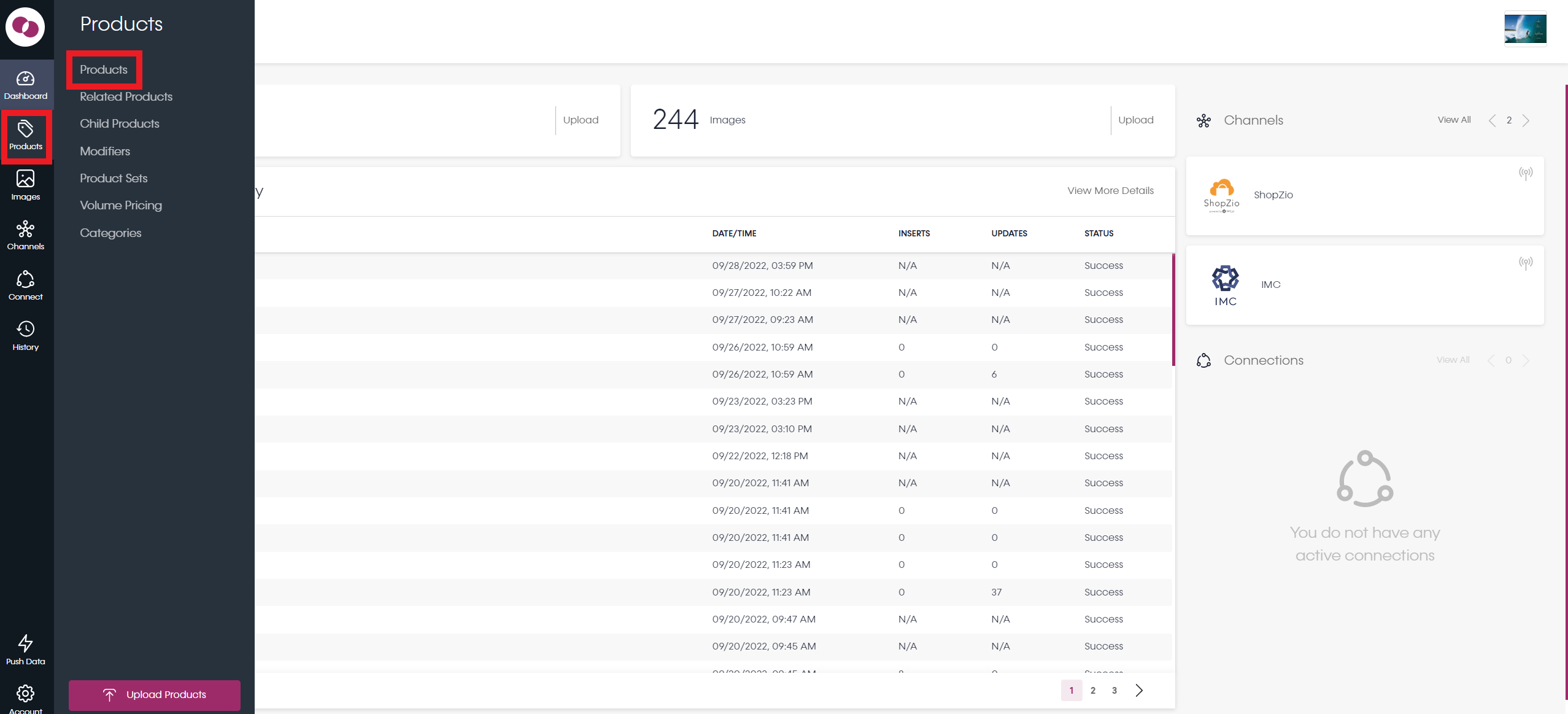 3. Once the product page opens scroll over to the "Pricing Columns" and click inside the box under the column of the price you want to change. (In this example we are changing the Base Price).

4. Once you change the price you will see two black boxes underneath the price. One with an X and the other with a Check Mark. You will click on the Check Mark.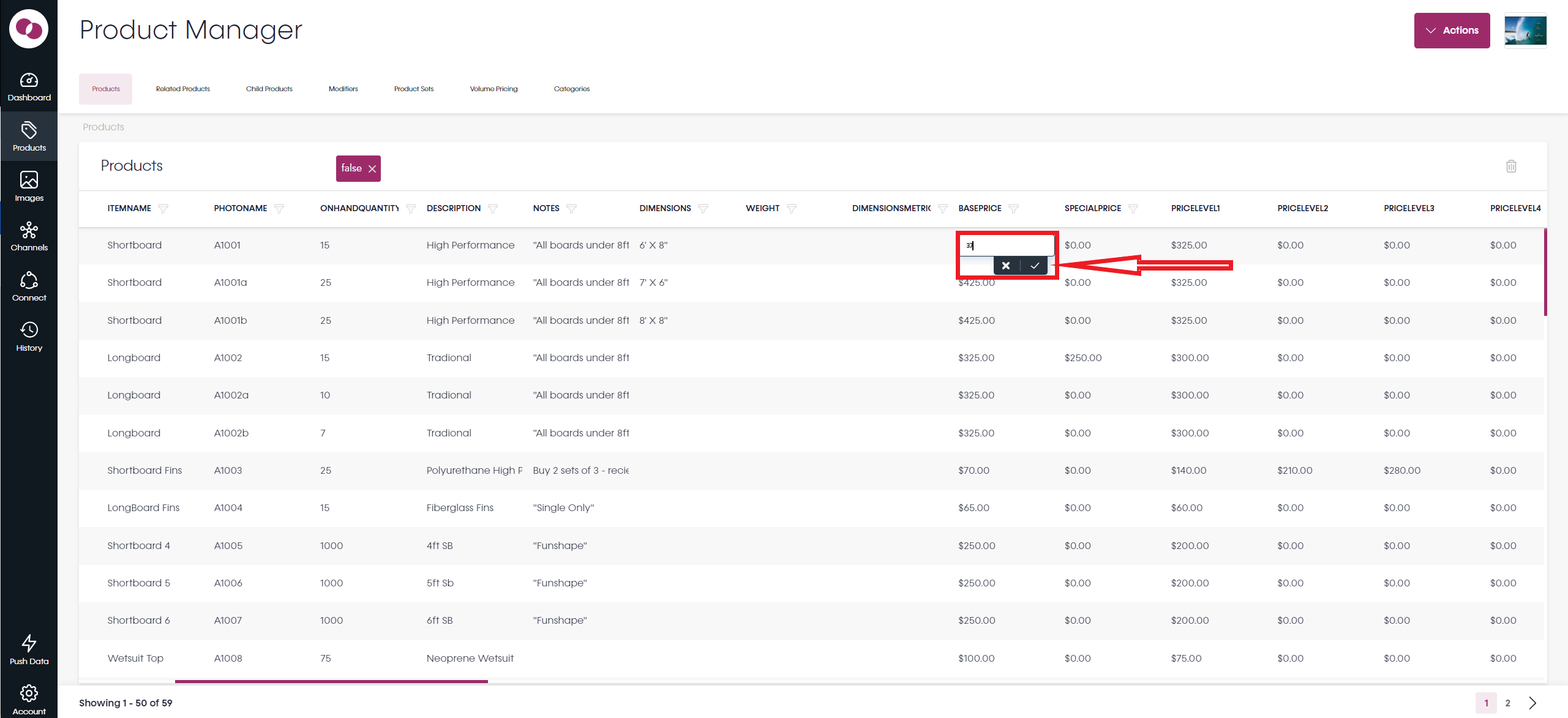 5. Once you click on the Check Mark you will see the following screen. Click on "Got It".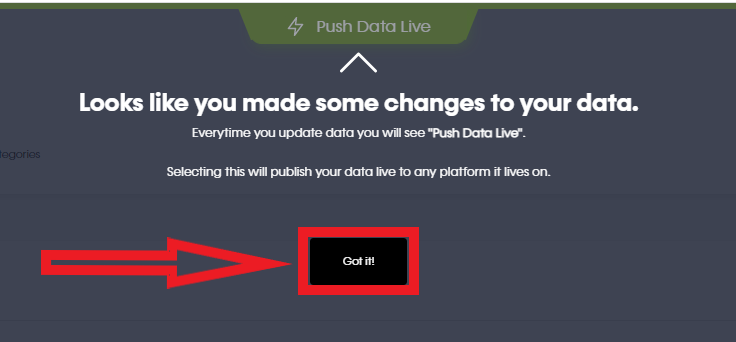 6. Now you will see the "Green Push Data Live" tab. Click on it and it will open the options part of the tab where you will click on "Yes".


7. Once you Click on "Yes" you will see a message on the screen Advising that you will be notified once your data has been pushed live.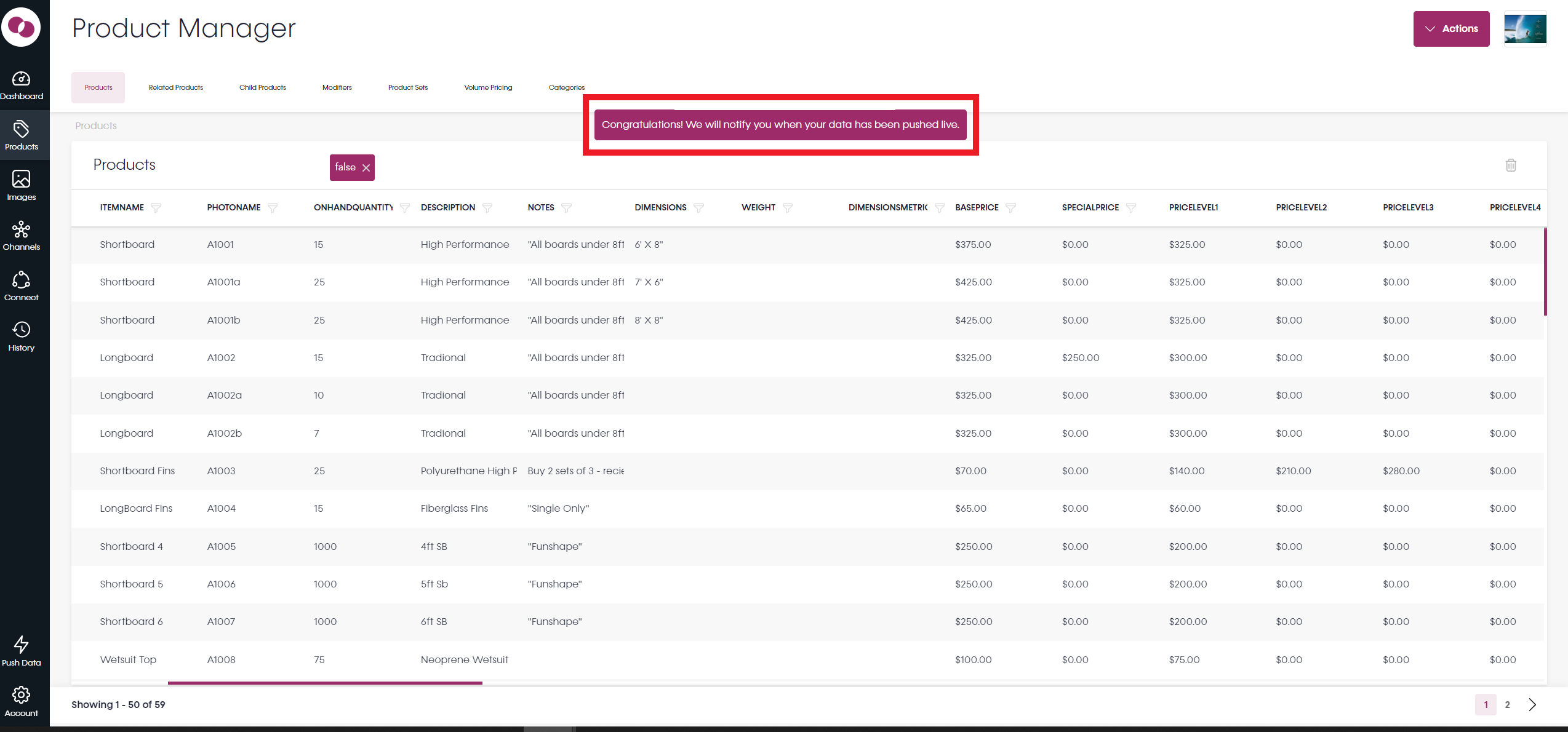 Editing Many Prices
If you need to change a larger quantity of prices you can do this by exporting the data sheet and making the changes there. After you have made the changes you simply upload the data sheet.
To do this you will do the following.
8. In the left side panel click on Products then in the side pop out panel click on Products.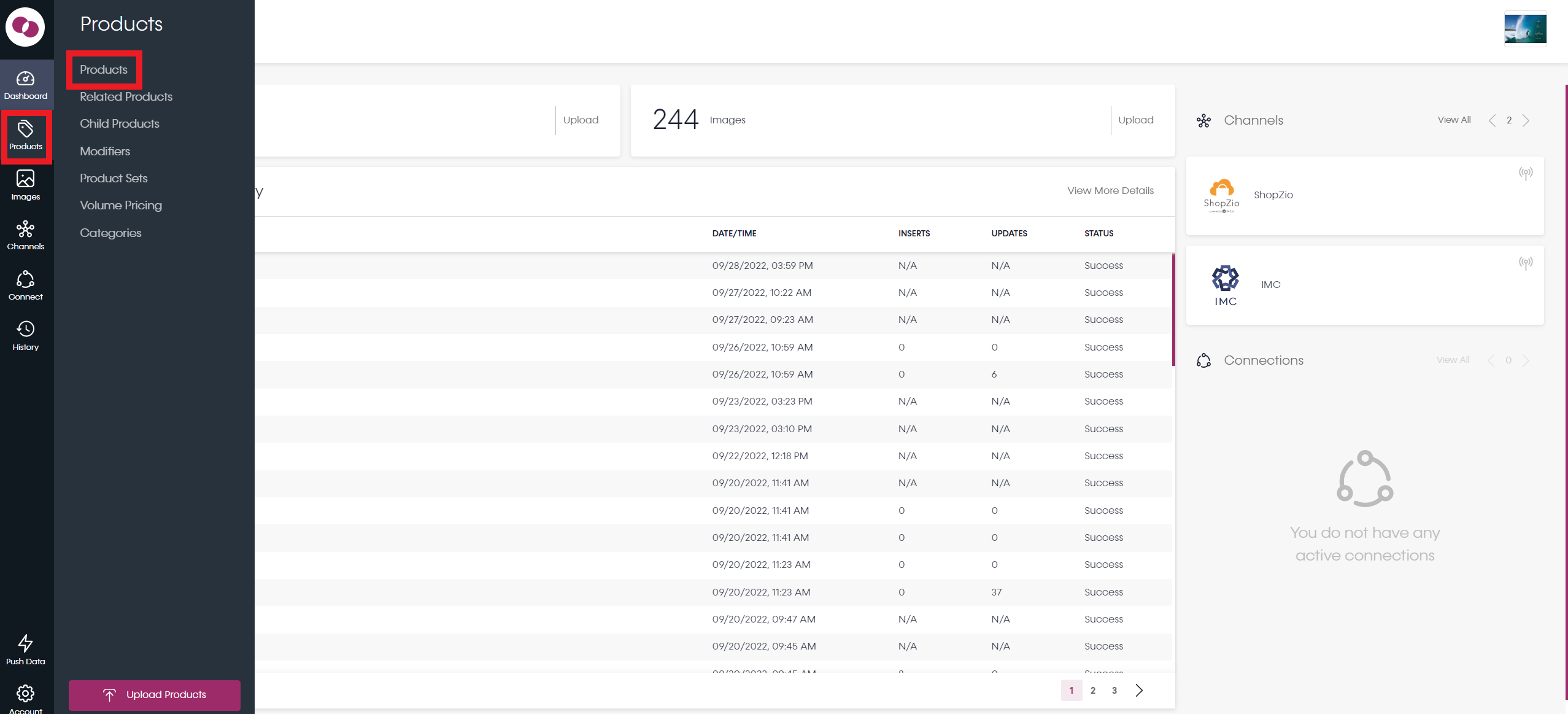 9. Now click on the "Action" tab in the top right and click on "Export Products".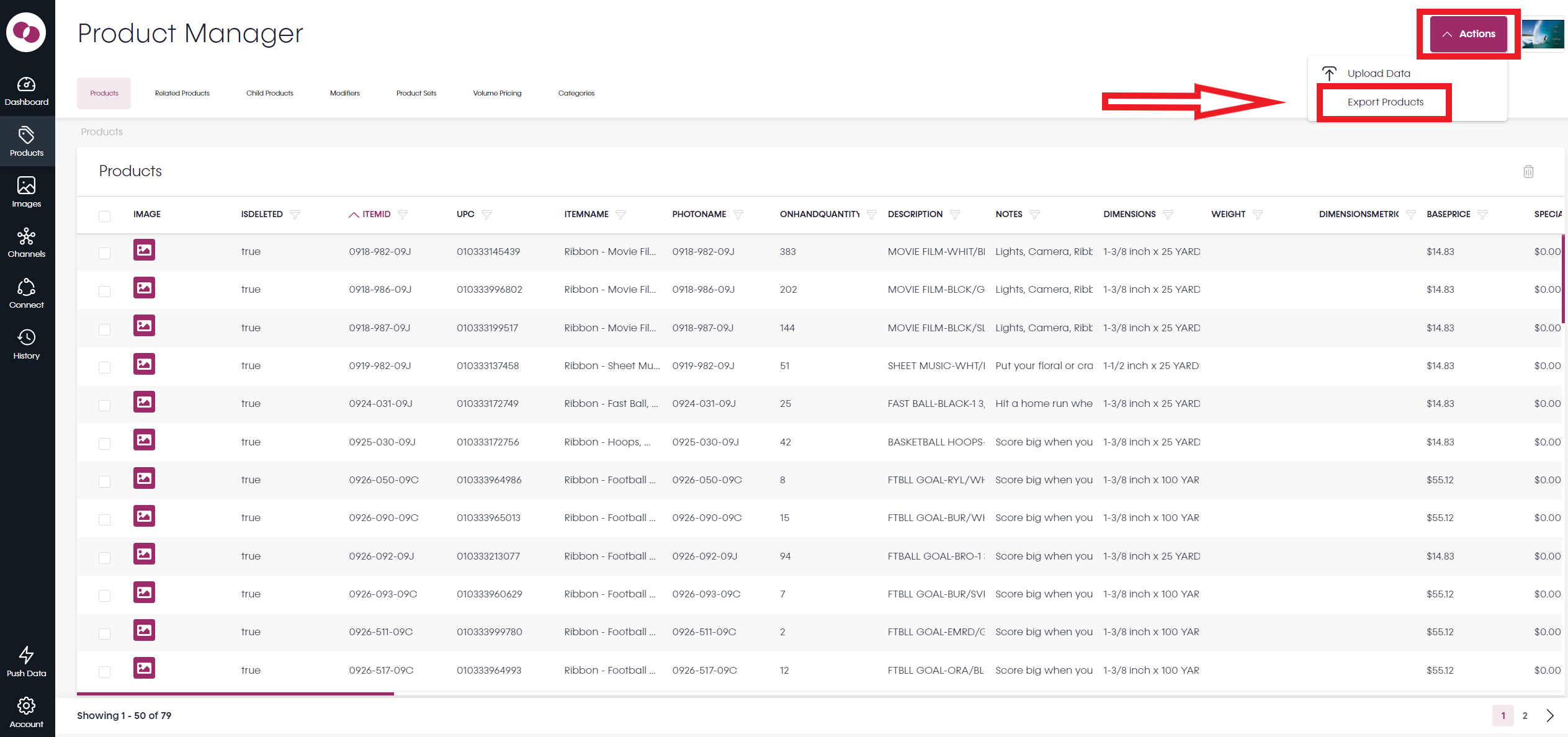 10. This will open an excel data sheet where you can edit all of your prices on the sheet. Once you have edited the sheet be sure to save to your computers folders.

11. Now simply click on the Action tab again in Products and use the "Upload Data" option to upload your saved data sheet.

12. This will open up the following screen where you will want to be sure in the "Choose a Type" box you have selected Products. Then click on Browse to go to the folder where you saved the excel data sheet and open it.

13. After this on the following screen click on "Submit".

14. Now click on the "Process File" tab then follow Step #6 above to Push Data Live.
Just a note that you can also Push Data live whenever needed by tapping on the "Push Data" tab at the bottom of the left side panel.