When your sales reps or customers need to place an order, you can streamline their shopping experience by grouping products into categories. A category is a class or division of merchandise that share similar characteristics, such as fruits 🍇 or vegetables 🥦, floor lamps 🛋️ or table lamps 🕯️, etc. Grouping like items together accord customers with a "sense of direction" when shopping. As a marketing tool, you can also use categories to help drive customers to purchase key items for your brand.
In this article, we'll help you learn how to use the Manage Categories functions within WebManager. Please note, changes made to categories within WebManager will push out to RepZio and ShopZio only. To manage your @Market Online categories, head over to the Seller Admin.
Manage Categories has many optional admin functions. Here, you'll be able to rename a category, add a category, sort products, or edit the product's categorization. You can also remove items from a category or simply move products into multiple categories.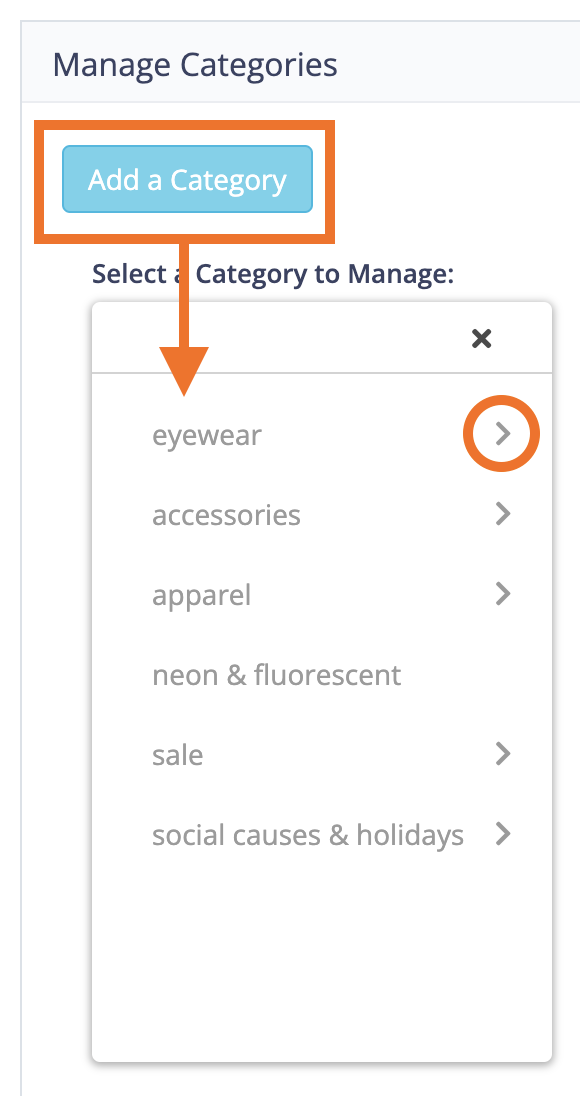 *The arrow circled above indicates a sub-category exists within the parent category. For the purposes of this training, please note that there are three sub-categories within the "eyewear" category which include: sunglasses, optical, and accessories.
Select a Category (or sub-category) from the drop-down option to find the products within the category selected.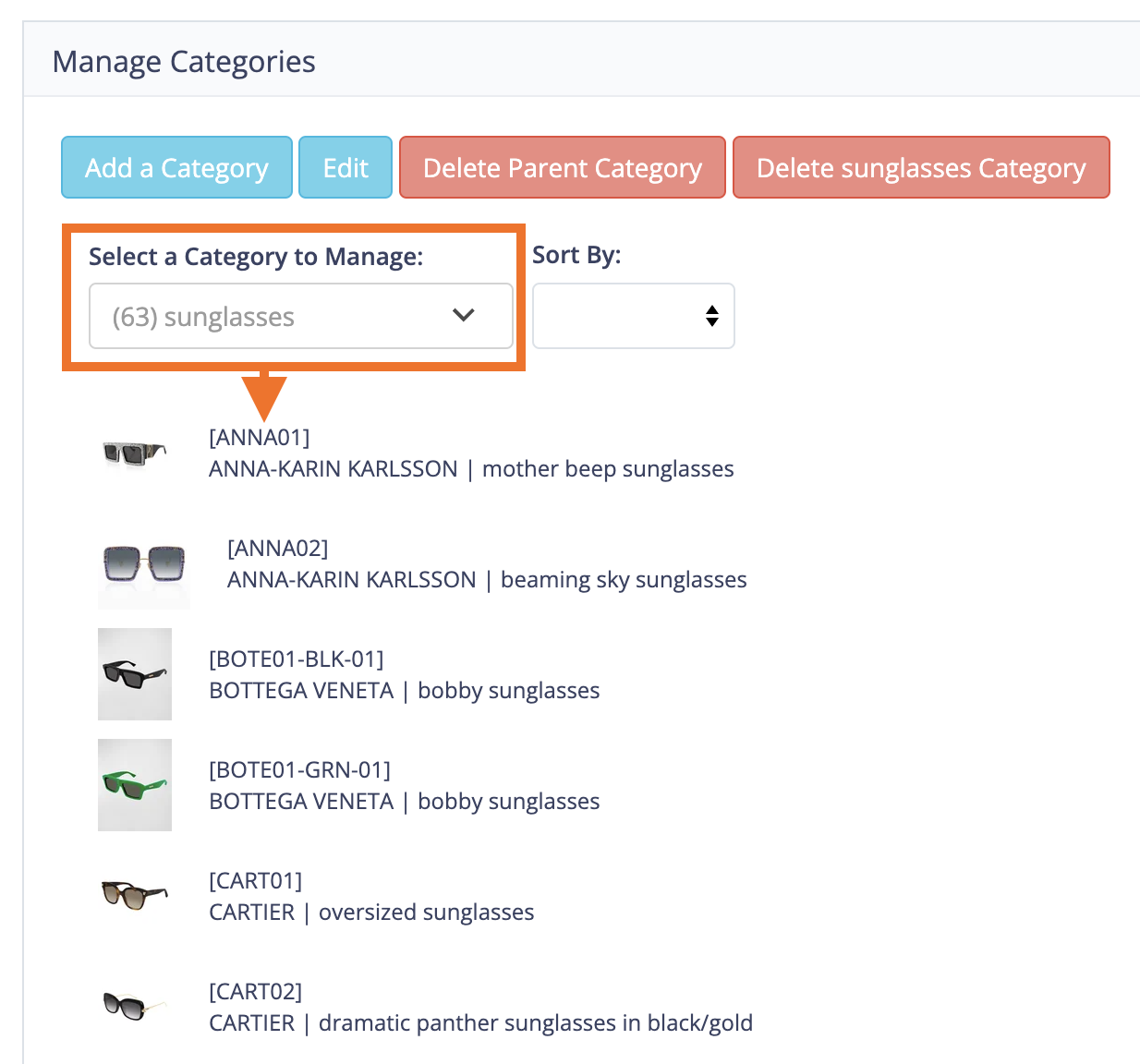 Continuing with our eyewear example, when selected all products for this category will appear. Double clicking a product removes the product from the category only but it does not deactivate the item completely.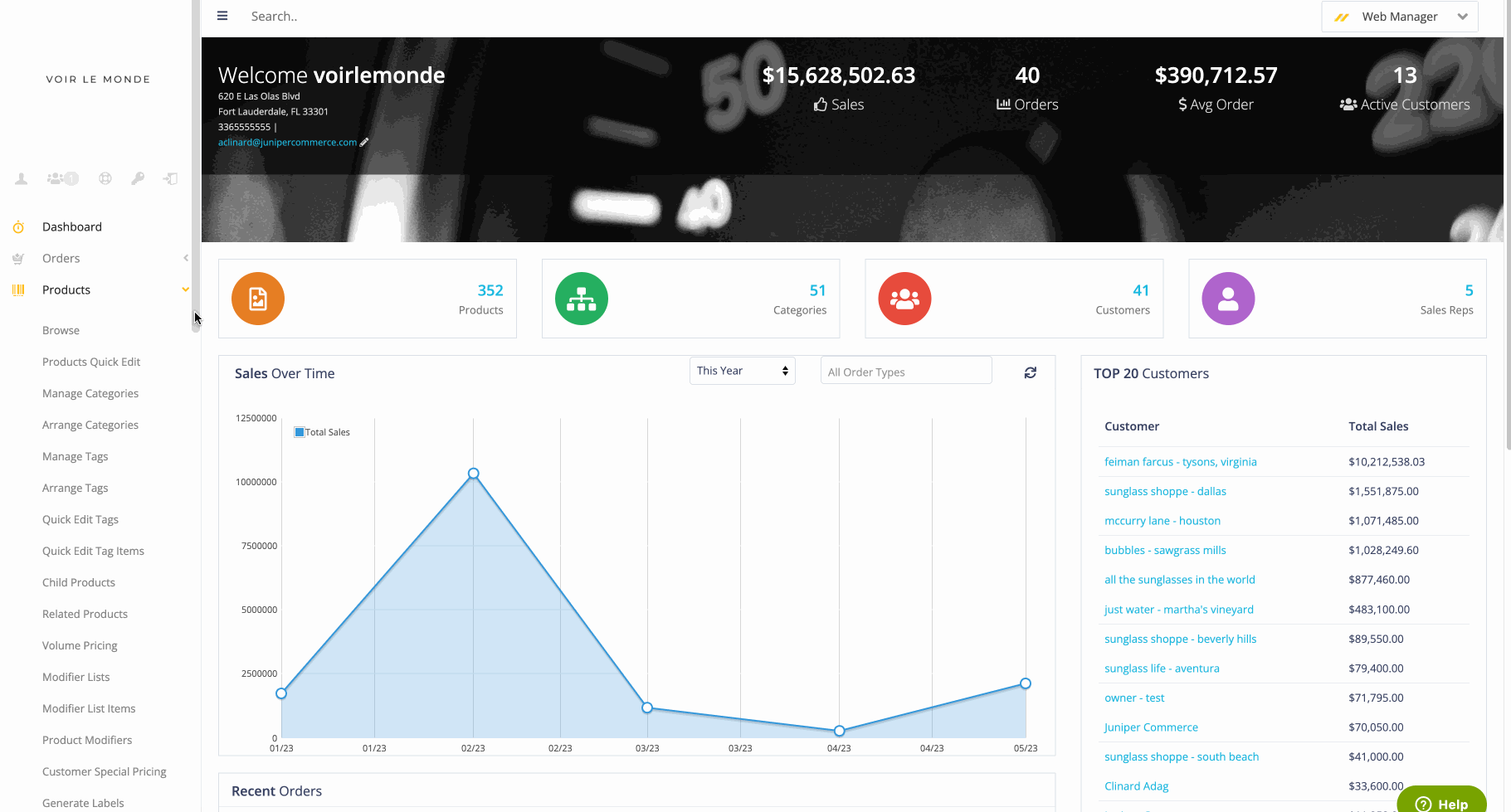 Once you have made your changes to the category, click on the green "Save Changes" button to confirm your revisions.
Manage Categories also allows the WebManager to select products from one category and drop into another category. Select the category that products are being moved into in the left drop-down menu. Now select the category the product is currently categorized in from the right side "Choose Products" drop-down menu. Once you find the product you wish to move, simply drag and drop the product into the left-hand category, and that's it!
Note: All categories must have items assigned to them or they will disappear when pushing data live. If you manually create categories directly within the WebManager admin portal and do not yet have any products in the system to assign to the category, simply add any item to keep the category intact. Then, once you have your items loaded into the system, you can swap out the incorrect product(s) for the correct products so the category does not disappear.
Let's move on to the next item: Arrange Categories