In some cases, the RepZio app will malfunction preventing it from syncing data correctly if it is restored from iCloud. In order to resolve the issue, we need to do a fresh install WITHOUT using an iCloud restore or backup feature.
⚠️ Important: Before performing any of the steps below, please submit or email yourself copies of any unsubmitted orders as they will be lost in the uninstall/reinstall process and will need to be recreated afterward ⚠️
First, we want to delete the iCloud backup for the RepZio app.
Go to Settings > Tap on your name in the top left > iCloud > Manage Storage > Backups >
Under Backups- pick the backup labeled "This iPad" or "This iPhone"
Wait a moment for your apps to appear > Find the RepZio App. The apps list may be abbreviated; if so, tap "Show All Apps" to see a complete list
Scroll down to find the RepZio App
Turn the Backup for the app OFF by tapping the toggle to turn it white (if the backup is on the toggle will be green)
A pop-up message will ask: "Do you want to turn off the backup and delete history?" Tap "Delete" to complete the removal of the RepZio app iCloud backup.
Next, uninstall the RepZio app:
Delete RepZio from your iPad / iPhone by holding the app until it shakes; then tap "x"
Touch and hold the Repzio app.
Tap Remove App
Tap Delete App, then tap Delete to confirm.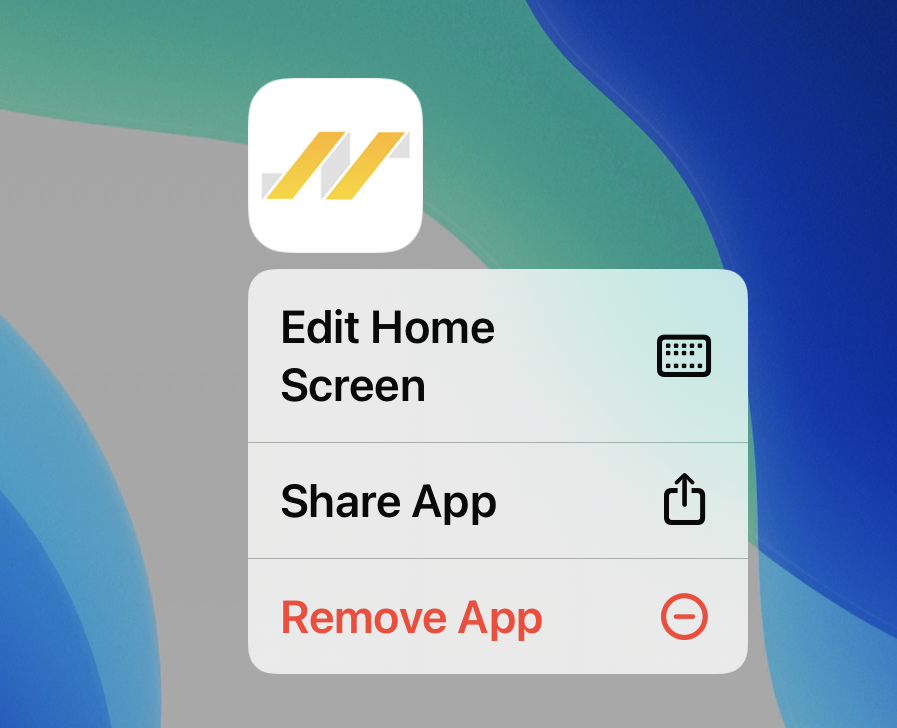 At this point, we will reinstall the RepZio app.
Go to the App Store on your iPad / iPhone, at the bottom right notice, and tap search to search for "Repzio Sales Rep Software"

For "Repzio Sales Rep Software" tap the Get button or the Cloud with the Arrow in it, depending on which one is showing. (They both download the app). If you see the "Open" button instead of a Get button, Repzio is not uninstalled, please go back and repeat "First, uninstall the RepZio app" above.

Once downloaded, Repzio will appear as an app icon on your home screen.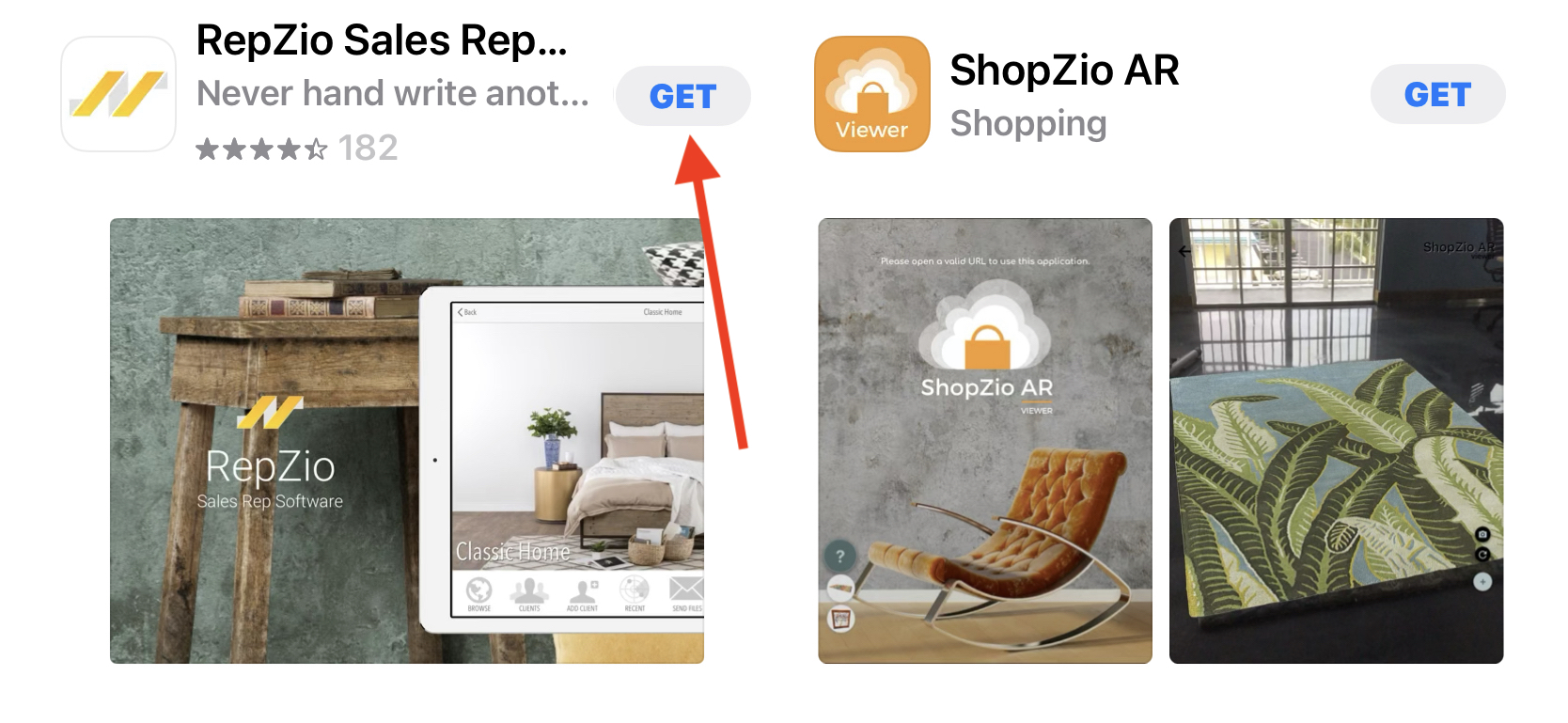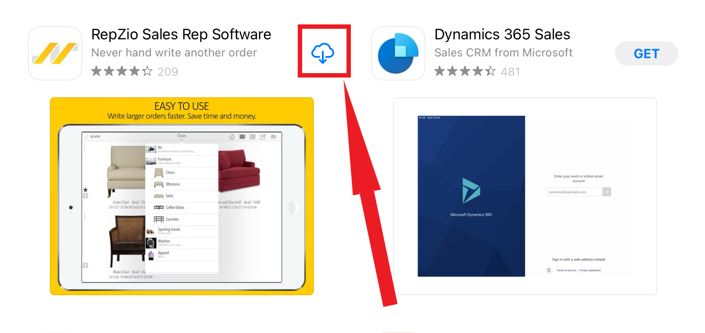 Finally, we want to make sure iCloud backup is turned off for the RepZio app.
(Apple may turn the iCloud backup on after the app is installed). Turning the backup off again for the RepZio app is done to minimize the possibility of the iCloud backup causing issues in the future. This is a simple process:
Follow the same process as we did above to turn off the iCloud backup for the RepZio app.
If the iCloud backup is on for RepZio, then delete it as we did above.
If it is off already, then no further action is needed.
* This will give you a fresh copy of RepZio and resolve any issues you might have had caused by your iCloud backup 🎉