From within Webmanager, select "Flipbooks" and click on the Flipbook name you wish to share.  At the bottom right of the screen, click on the share link.  You can paste this link into an email, or other document of your choosing.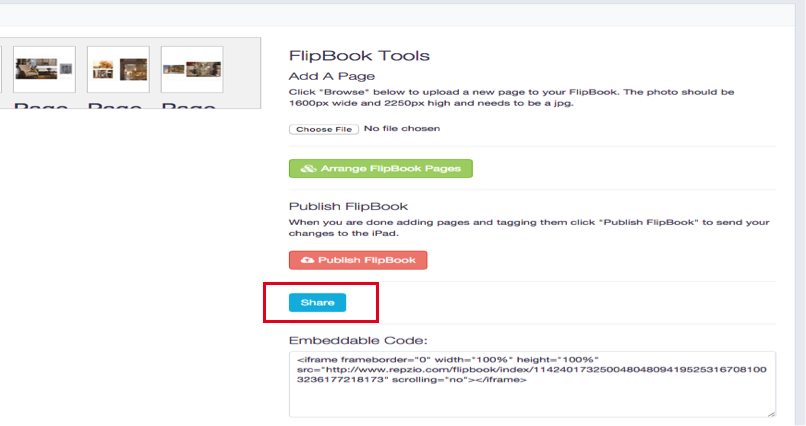 To create a custom URL:
If you wish to change the name that is displayed on the link, copy the website URL from the Flipbook you wish to rename, and paste the website URL into a Word document.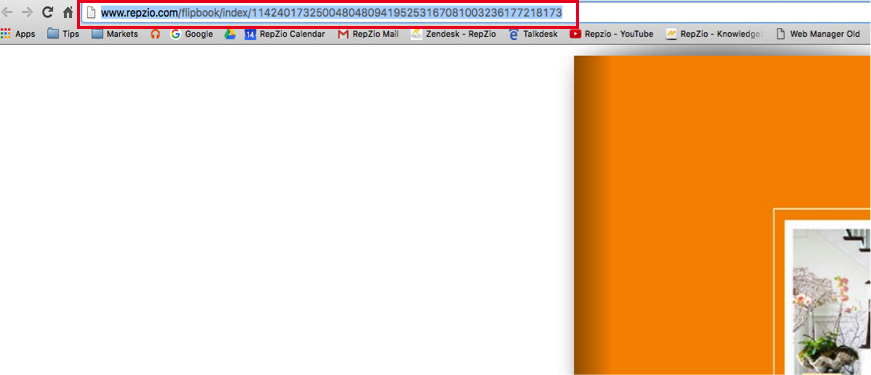 Right click on the website URL in the Word document and choose "Hyperlink" then "Edit Hyperlink".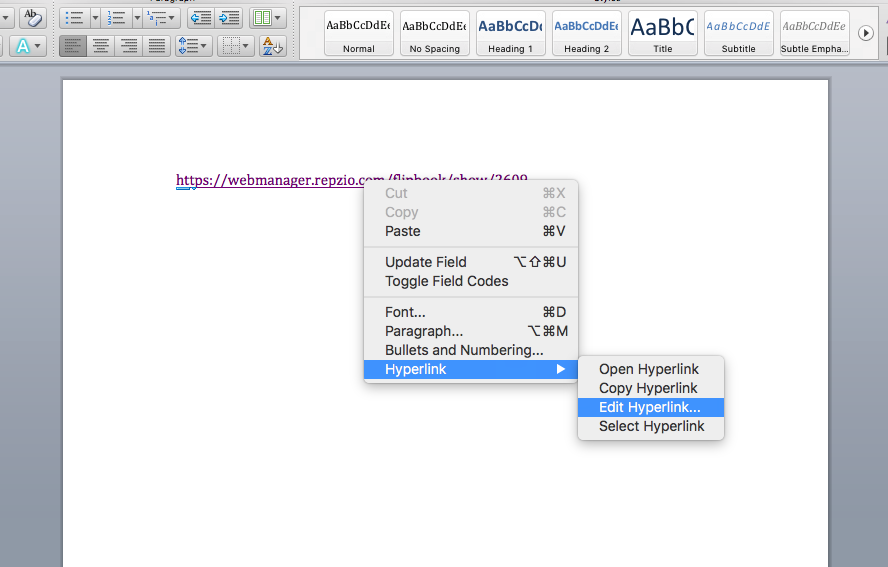 Next, change the text listed next to "Display" to the name of your Flipbook and click "OK".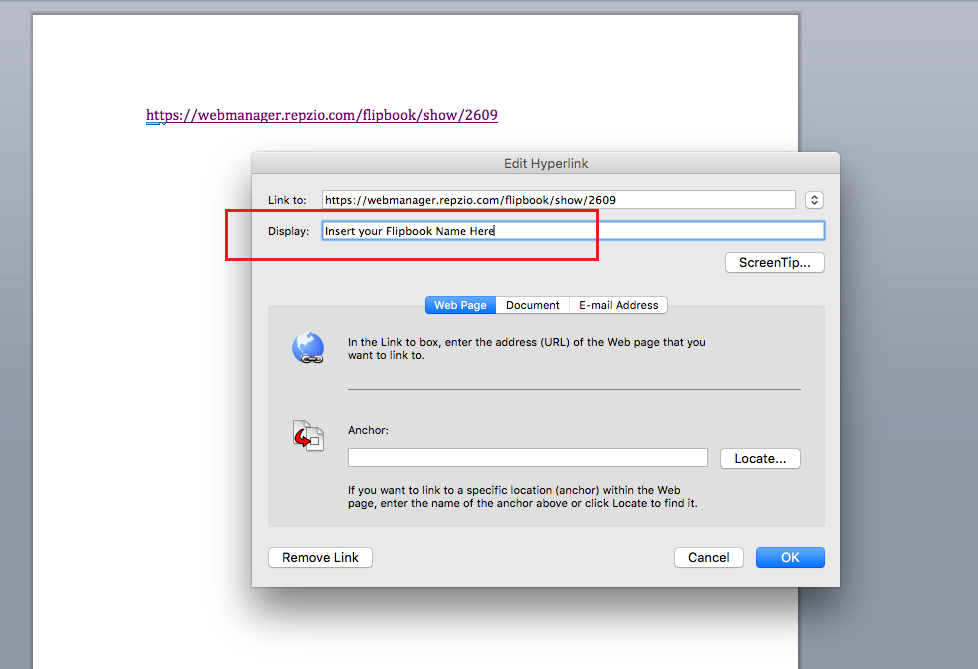 You will now have a clickable Flipbook link that your reps can email directly to their customers. This Word document can be uploaded to your Send Files by dropping this saved document in the "companyfiles" folder in Dropbox for easy access by your reps.