You can delete orders from the iPad in multiple ways. The first method is completed from the Unsubmitted Orders page. The second is from the All Orders page. The removal method is the same for both once you have entered either Unsubmitted or All Orders.
Select a client
Tap the "Unsubmitted Orders" or "All Orders" icon listed under "Orders" at the bottom left of the screen
Swipe to the left then tap "Delete"
The unsubmitted order has been deleted
 The other method is accomplished via the recent tab from your manufacturer landing page.
Select "Recent" from the bottom of the page
View your open orders from the "Unsubmitted Orders" section at the top left of the page
Swipe to the left on the order you wish to delete
Tap "Delete" to remove the order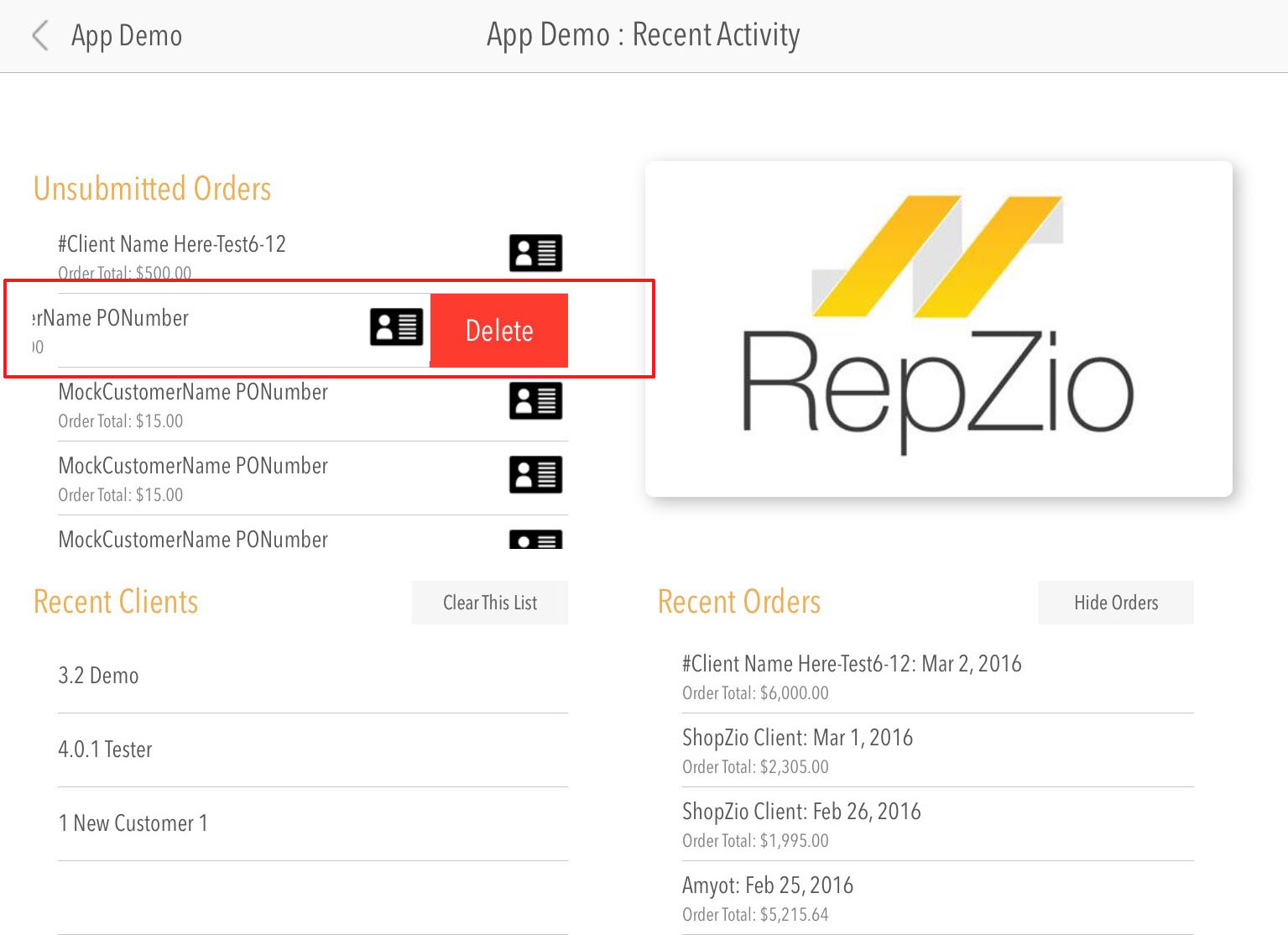 Note: Only unsubmitted orders can be deleted from the iPad.
We also have a corresponding YouTube video which can be accessed here:  RepZio, How to Delete Un submitted orders