It is possible to assign a Sales Rep as a Parent Rep to other reps. For example, you may want to assign a Sales group lead as a Parent Rep. These reps would be considered Sub-Reps under the Parent.  In this case, the Parent Rep would be able to see the customers assigned to the Sub-Reps and the orders they have placed.  The Sub-Reps would not see the customers or orders of the Parent rep, only the customers assigned directly to them and the orders they write.
This is simple to configure in Webmanager:
Access View/Edit Sales Reps under Sales Reps on the Webmanager portal dashboard.  
Click on the sales rep you wish to assign a parent rep
Click the drop-down menu next to Parent Rep in the Sales Rep Details section.
Select your desired Parent Rep
Click "Save Sales Rep"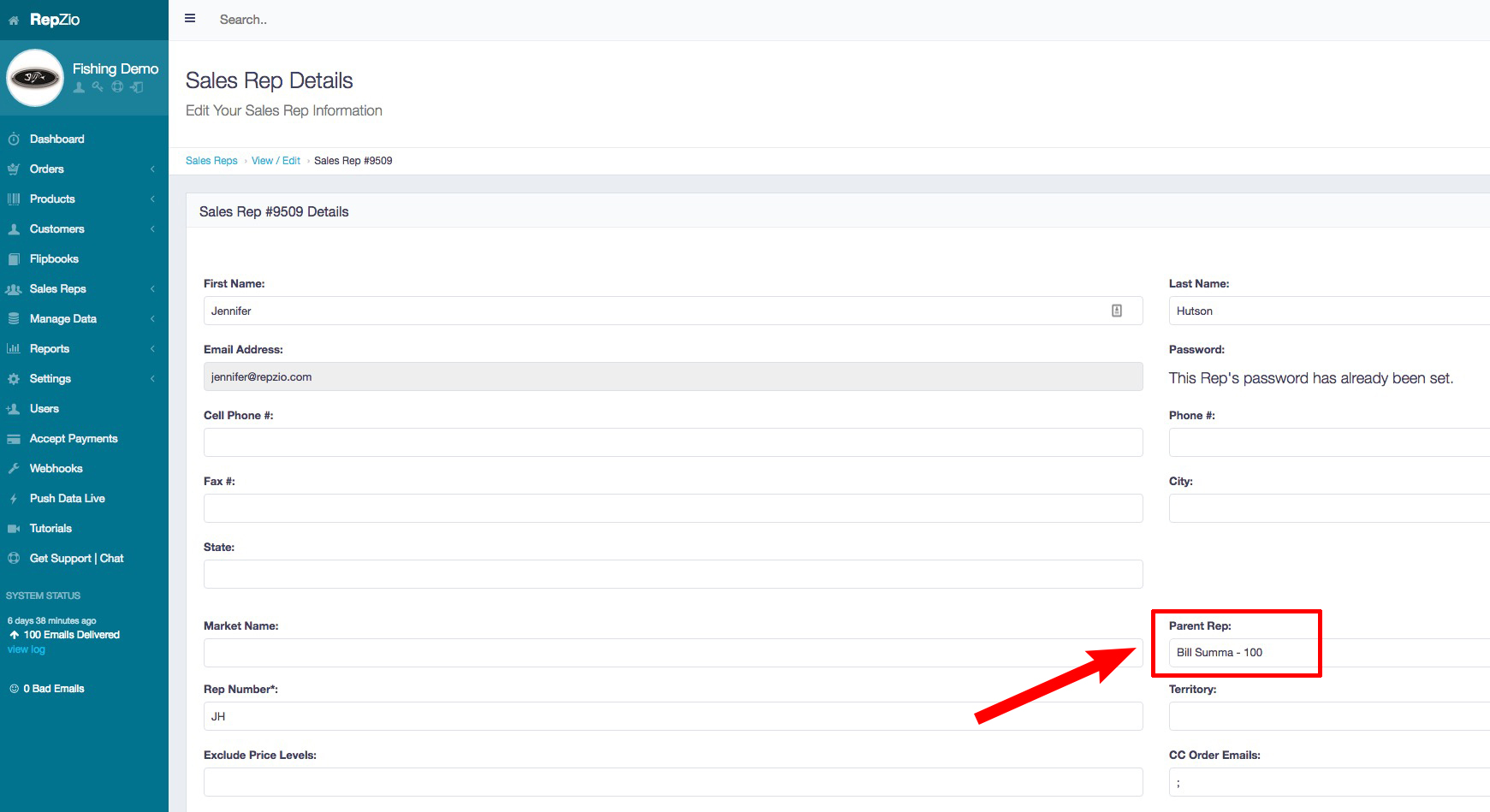 You have now completed setup of a Parent/Sub-Rep relationship.  You can easily view Sub-Reps listed next to their parent reps on the View/Edit Sales Rep screen.