Welcome to WebManager.
The WebManager dashboard provides tracking and management of all your company data. Within WebManager you can oversee important information such as your sales over time, recent orders, top selling items, and more.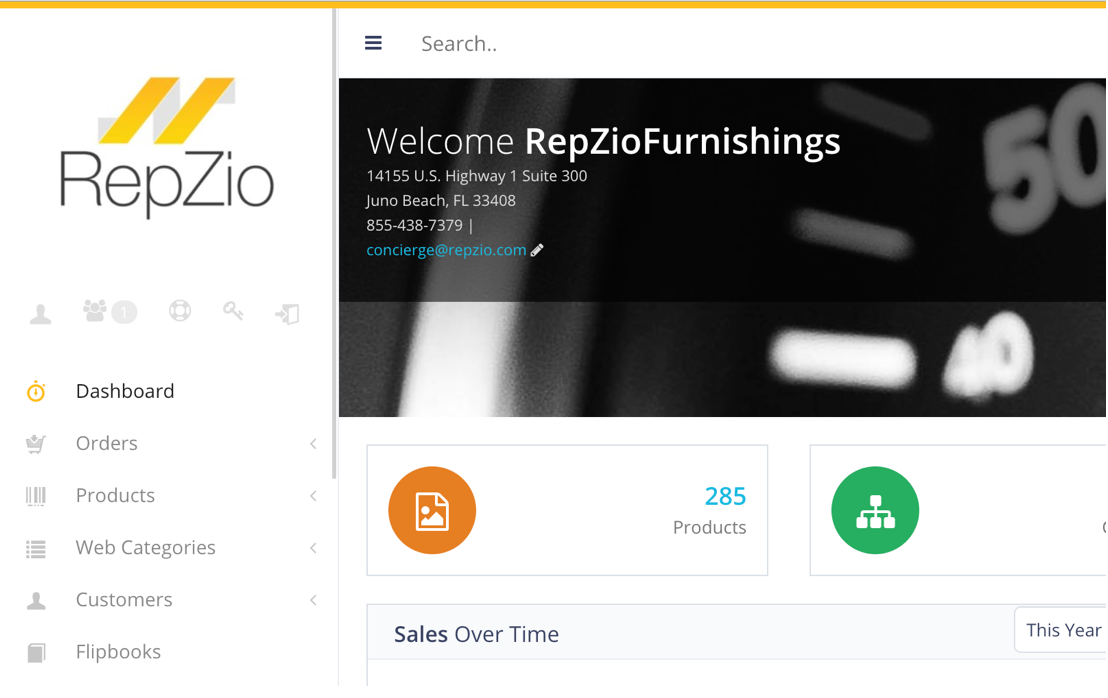 The dashboard let's you easily jump to frequently used areas such as: products, categories, customers, and sales reps. It's also the starting point when you login to WebManager.

Don't worry—we'll cover each of the sections in more depth later on in this resource center. For now, just familiarize yourself with the layout of the dashboard.
Need to navigate to a different admin portal? Click on the WebManager dropdown menu in the upper right-hand corner of the dashboard and select the admin portal to which you need navigate.
The admin navigation bar on the left side of your screen is where all of the magic 🪄 happens. The navigation bar contains everything you need to manipulate your data. Each selection on the dashboard is covered in greater detail throughout this resource center.
Important things to know:
Need to update your company logo? Updates to the company logo are done on this page, at the very top left of your screen. This is where your Logo is loaded and also updated. Click on the circle to upload your company's logo or to update your logo at any time.

There are four important icons (from left to right) for Profile, Reset Password, Support, and Logout.

The person icon is where your company profile information is populated, remember this is the information that shows on your order receipts. The email here is where order confirmations will go for your company. If you prefer to have more than one person getting copies of all submitted orders, simply add a semicolon and a space followed by the next email. Both parties will now get email confirmations.

The key icon opens the options to reset the admin password.

The wheel icon is a link to RepZio's support. This link will open to the support desk for access to the RepZio team.

The arrow screen icon is your logout link.

Need some extra help? The "Help" link puts troubleshooting into your hands. Access to tips, tools, and tricks from our Knowledge Base from anywhere in WebManager.

Now we will cover the next section: Orders