Now that we know how to search, view and export orders, we need to know how to create an order. This is accomplished in the Create Order section.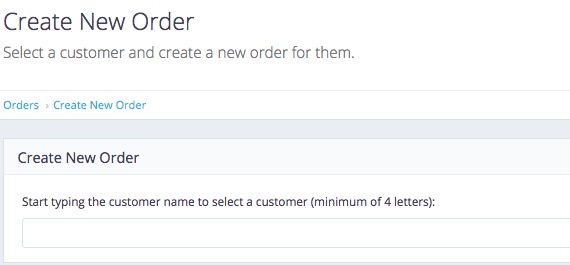 As you can see, there is only one field for you to fill out: the customer name. Once you start typing in the name of the customer you want to create a new order for, the Webmanager will automatically fill in the field with the likely match.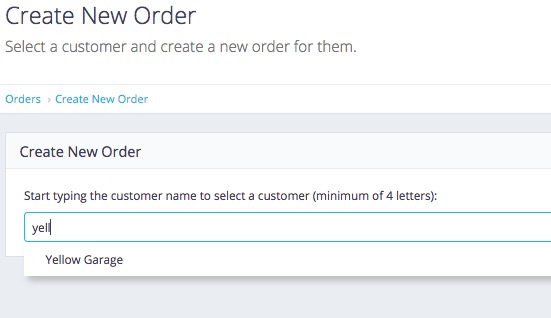 Select the customer you wish to create an order for, fill the corresponding information fields for the "Bill to", "Ship to" and the "Invoice Details".  Click on the blue "Next" button at the bottom of your screen to move onto the next set of information fields.
Once you have completed the three sections, the Webmanager will direct you to the "View Order" page where you can review the details of the order.  You now have an order number and the options to add products to the order or edit customer information as well.

Important Things to Know: 
You can add your products to the newly created order by clicking the blue +Add To Order link, which is located above and below the Order Total.
You will need the ItemID of the products you want to add to the order but this allows you to put partial information in and options will appear in a drop down to give you the selection of items with the partial ItemID you listed scroll to select the product you want to add to order.
Once the ItemId is selected and added to order an option for choosing the price level, order notes and quantity using the "

+Add Item

" button appears.
Printing, adding discounts, copy order and print labels can be done from this screen using the icon in the top right corner of the order.
Any edits can be done by clicking the pencil icon for Billing and Shipping information.
That's it! Your new order can be seen in the "View Orders" section. That was fun, right?  Let's move on to the next menu:  Real Time Orders