This article will go over how to set up your Order Receipt Export Settings, which will allow some degree of customization for what appears on the exported order(s). This ONLY applies to the manual Excel order exports from the webmanager admin portal.
First, log on to https://manage.repzio.com and in the menu select "Settings". When the settings menu expands, select "App Settings":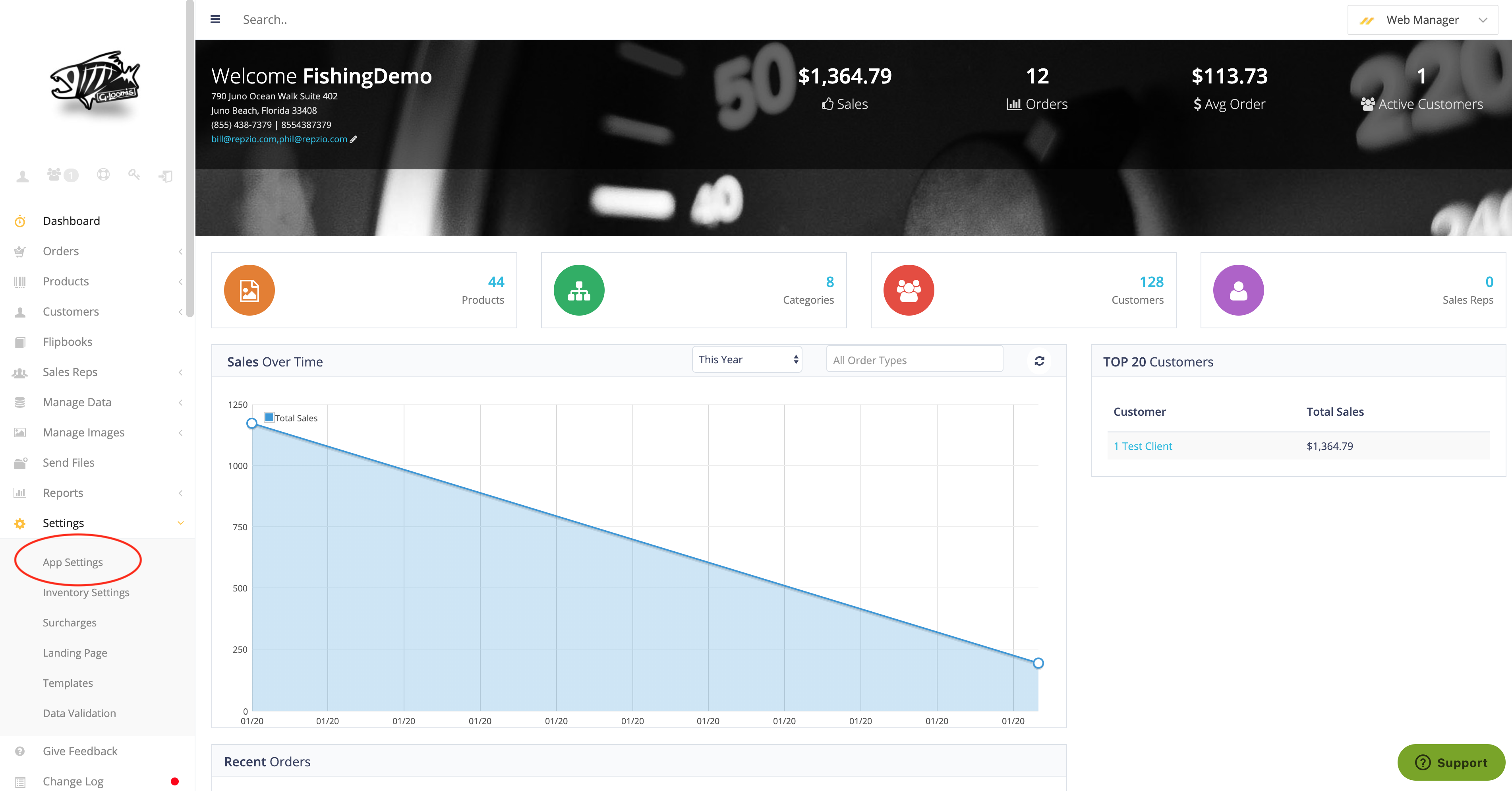 When in settings, select the "Order Receipt Export Settings" from the available tabs: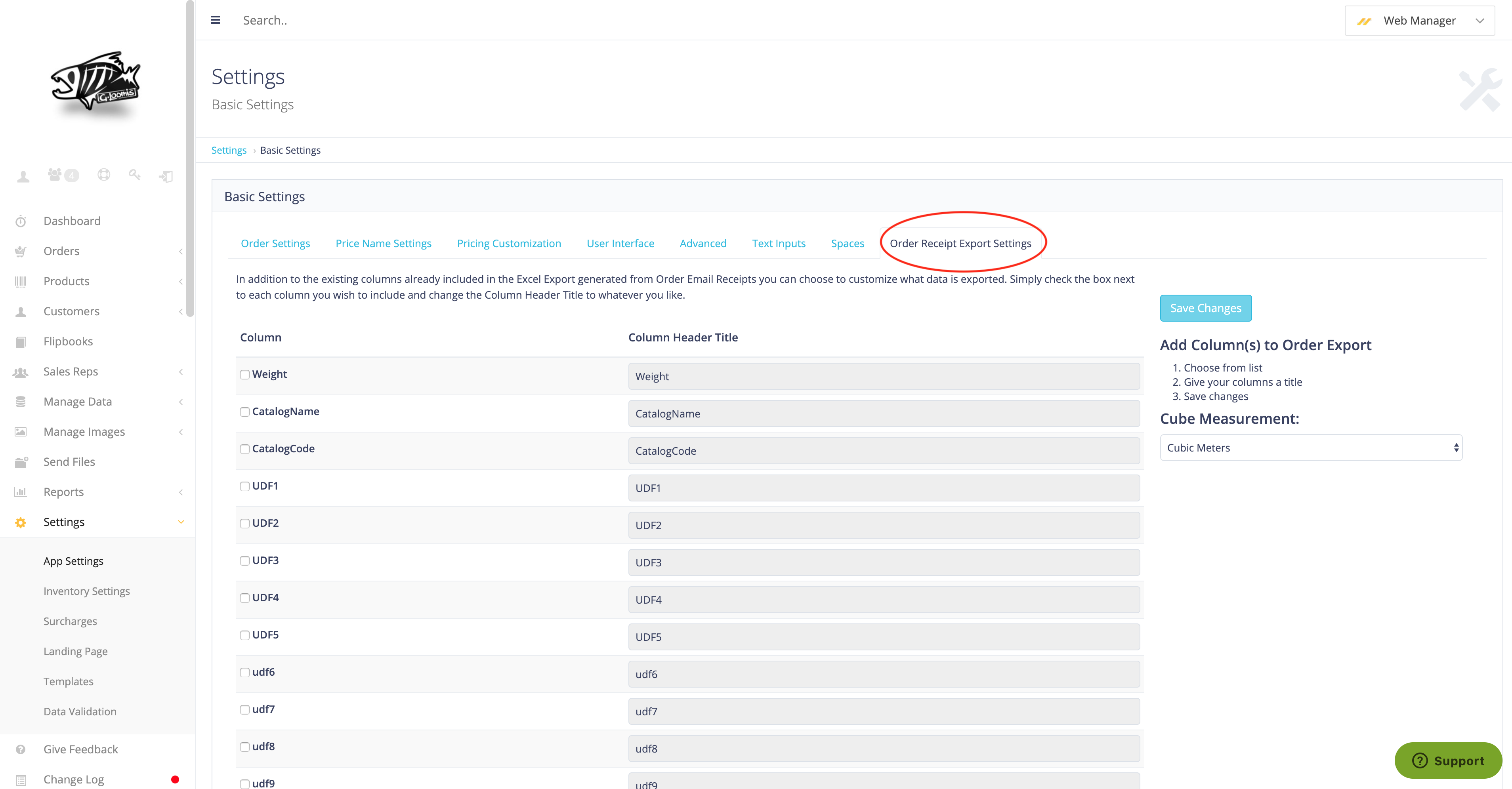 When you're in the "Order Receipt Export Settings" tab:
1. Click the checkbox next to the column you'd like to appear in the order receipt.
2. (OPTIONAL)This will only change what the column header appears to be, the data will still be pulled from the correct column.
3. (OPTIONAL) From the drop-down menu, select whether you'd like the "CBM" column headers to appear as "CBM/Total CBM" or "CBF/Total CBF".
4. Press the "Save Changes" button.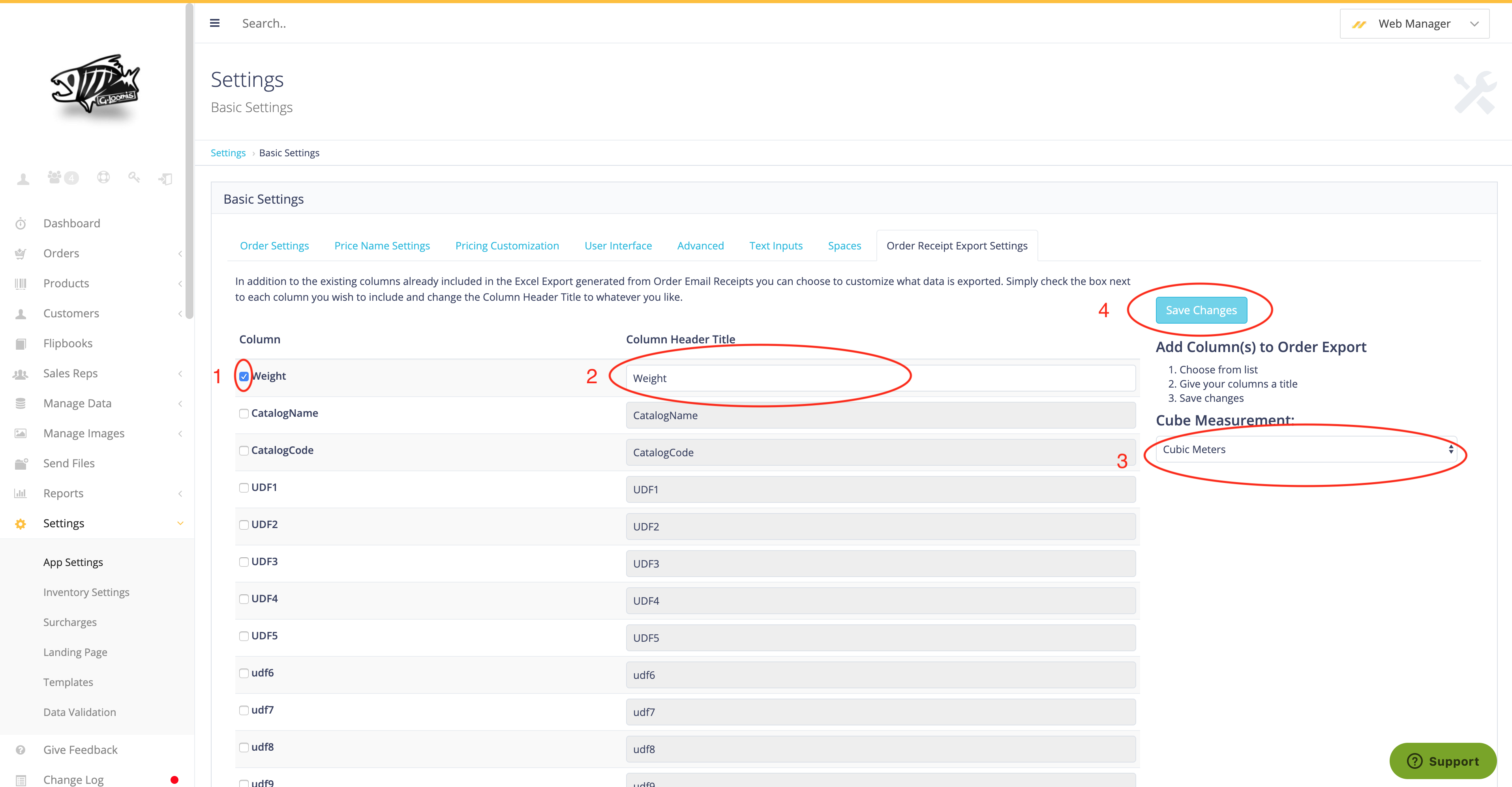 This green box will appear in the top right corner: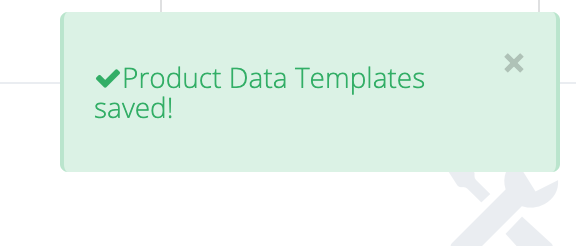 And you're all done!