Setting a Price Level for a particular Customer can be completed 2 ways but first...


Establish Your Price Levels
You will first need to be logged into WebManager here: manage.repzio.com
Using the dashboard, on the left-hand menu, go to Settings > App Settings > Price Name Settings (tab top right)
Establish the names and currencies for each Price Level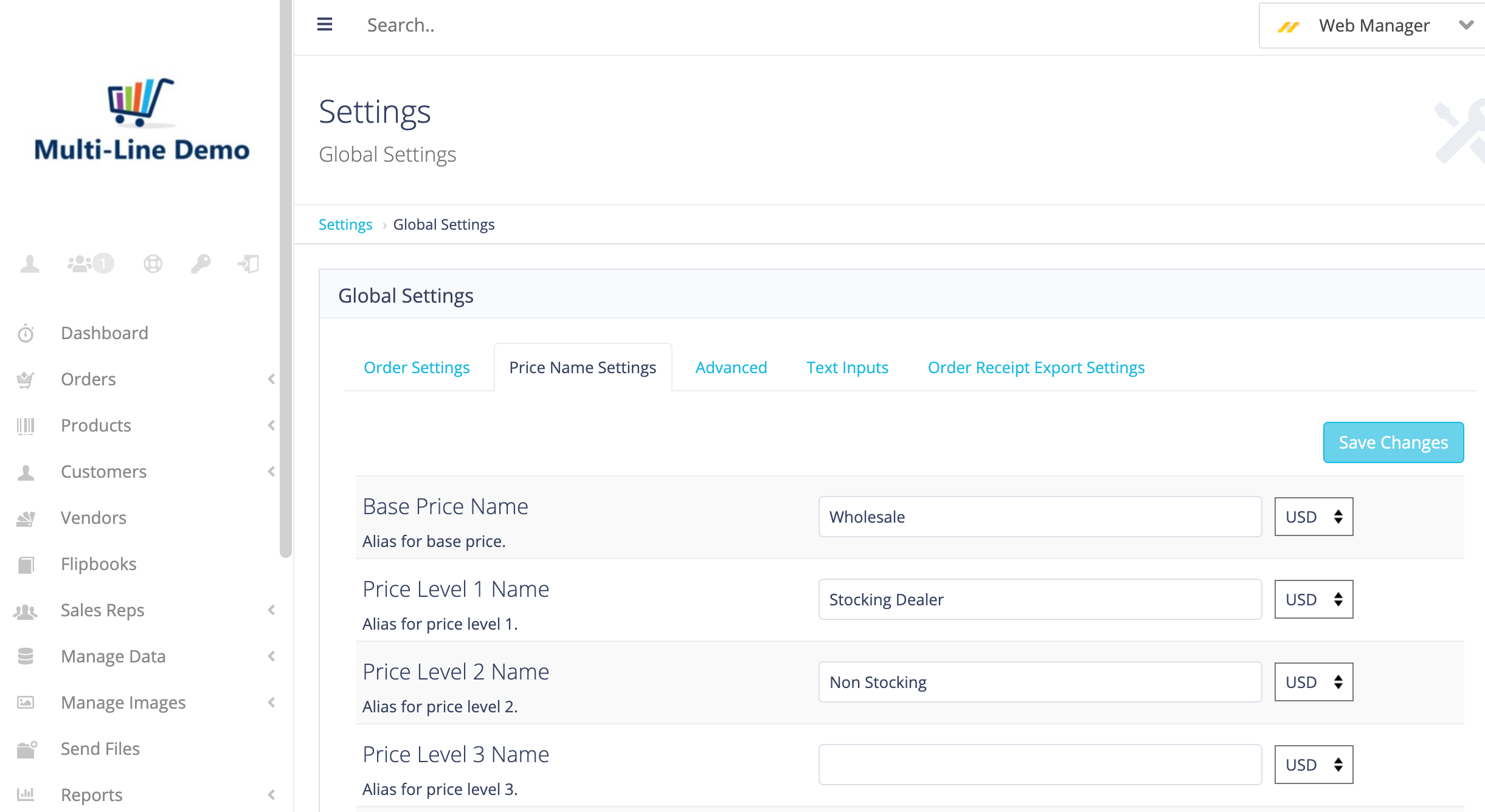 then either...
1. Edit the Customer Price Level via WebManager
Using the dashboard, on the left-hand menu, go to Customers > Edit Customers
Notice the Price Level column
Insert the number of the PriceLevel that you defined above.....Base Price = 0 Price Level 1 = 1 etc..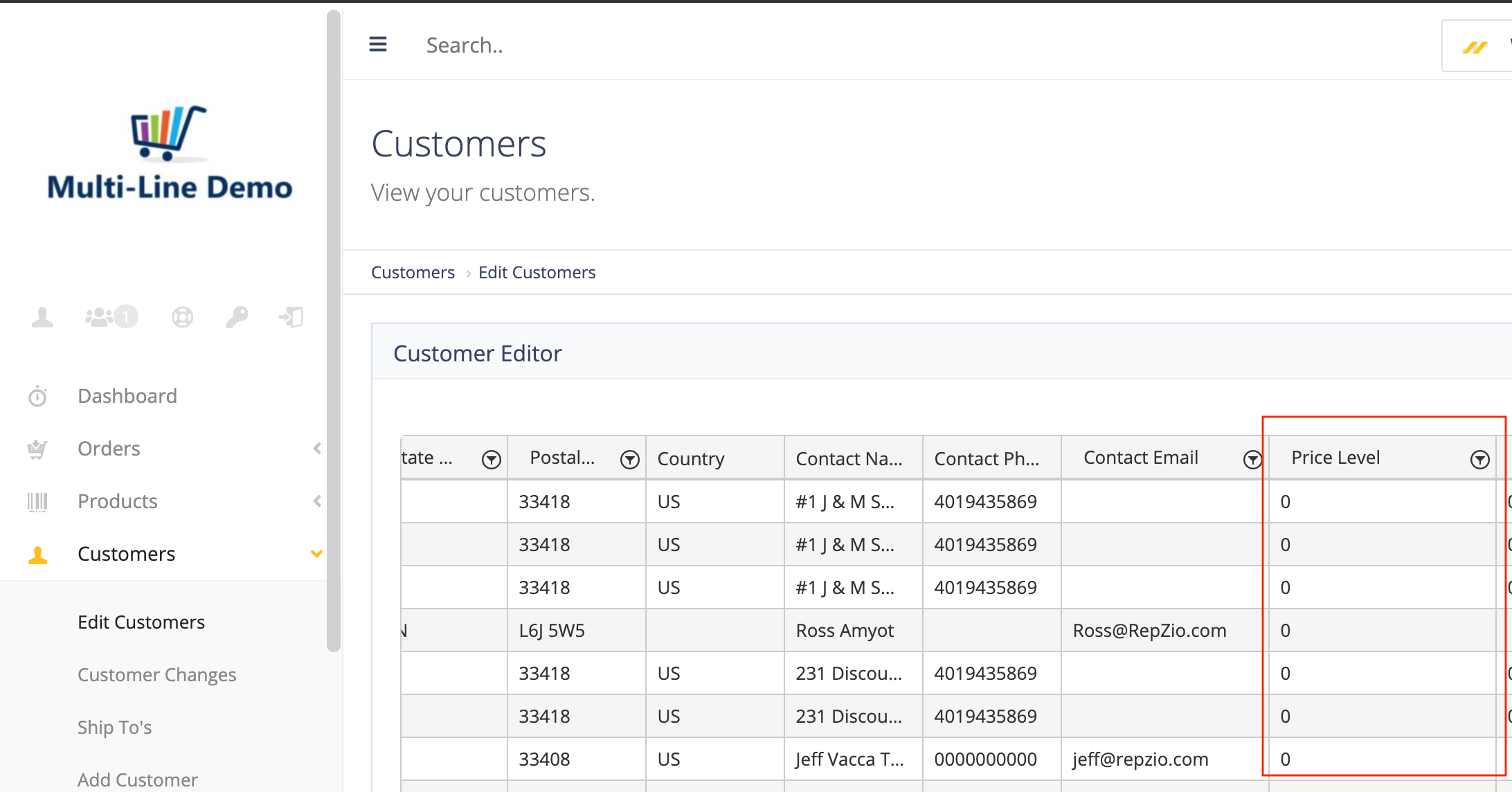 2. Download & Upload Your Customer Data via our Data Templates
You can download your current Customer data by going to Manage Data > Export Export Data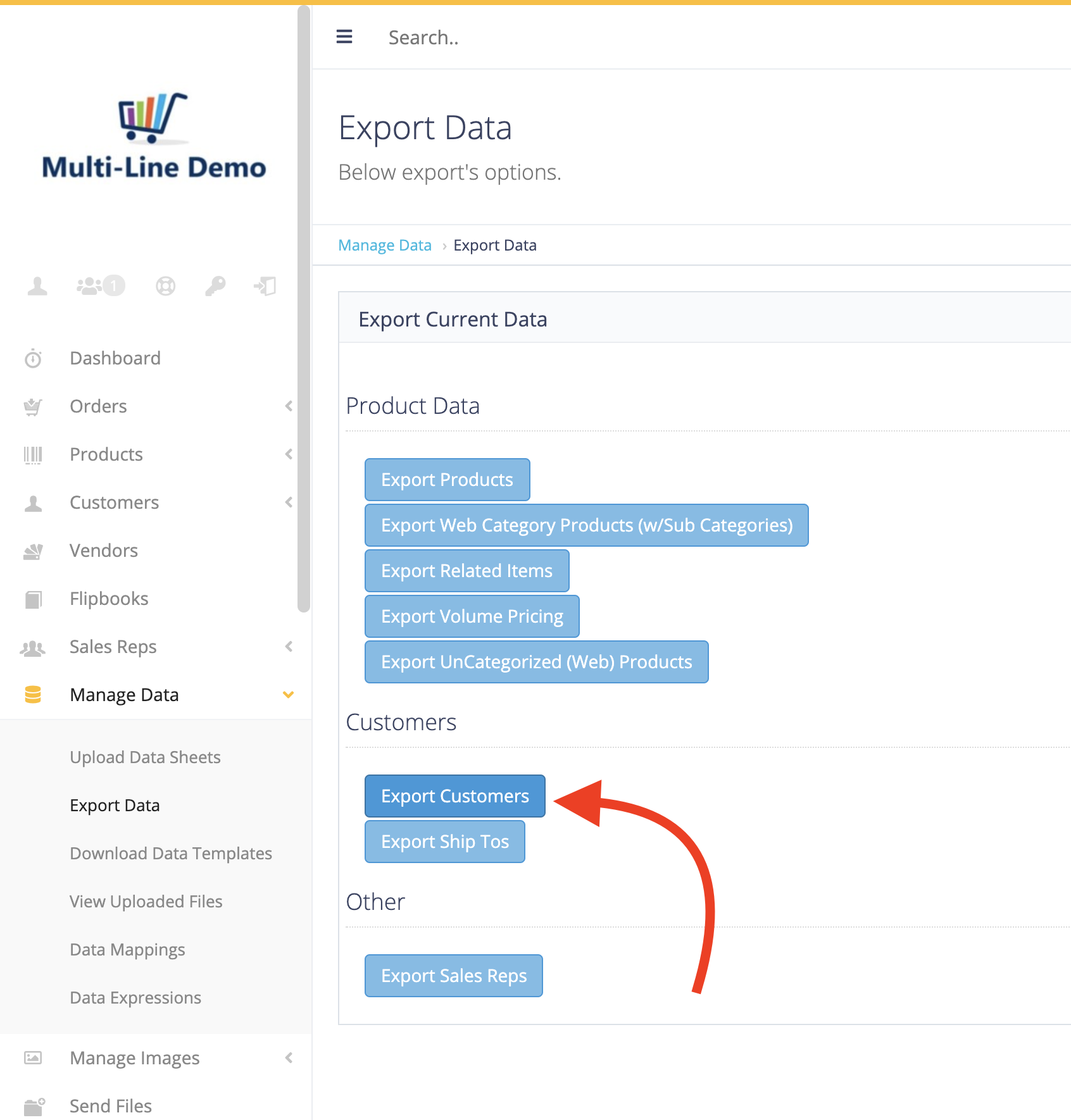 Once downloaded, edit the PriceLevel on the spreadsheet and re-upload by following this tutorial: Upload Data Sheets
Need to better understand the different headings within the spreadsheet?
See here: Customer Template Headers Defined