"RepZio App Settings" are defined as settings that impact the RepZio sales rep app. The settings configured in this section will ONLY impact the sales rep app. RepZio App Settings is broken up into four different sections—this article will cover each of them. Let's start with Pricing Customization:
Pricing Customization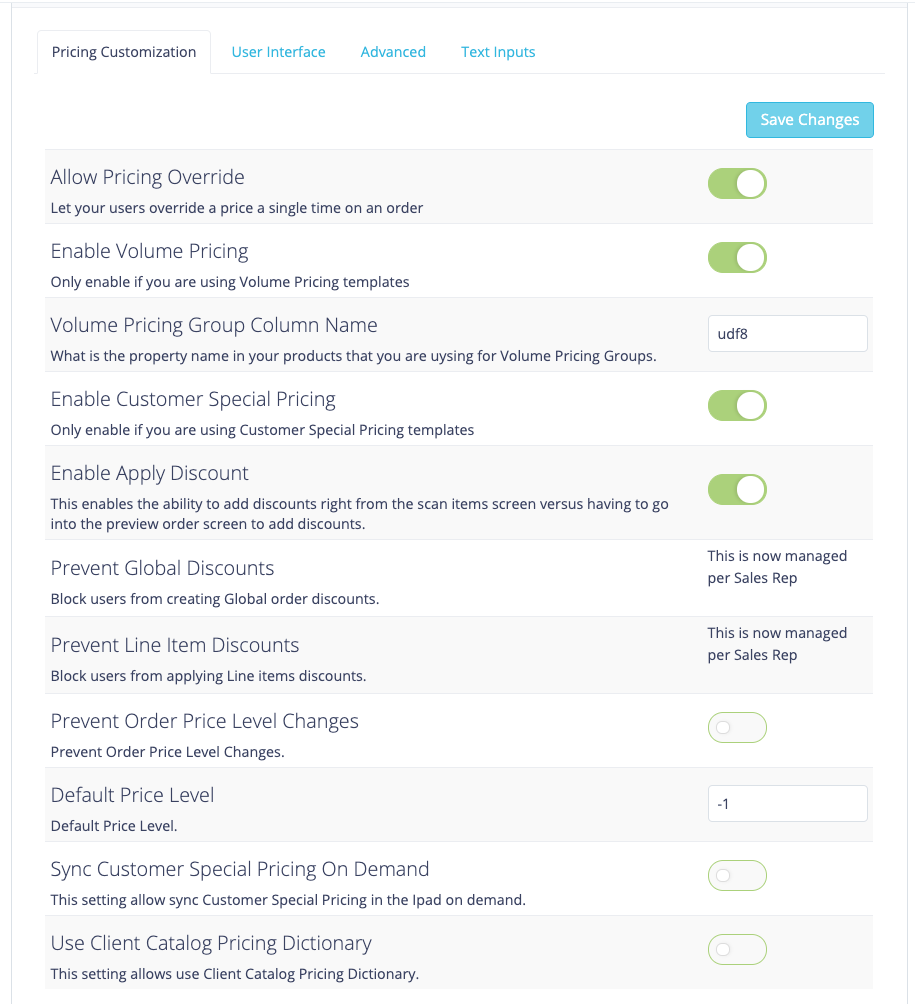 This section controls several special pricing types, as well as what type of pricing privileges your sales reps have access to. Most of these options are straightforward to understand. A couple of things to keep in mind:
You have the option to enable

Volume Pricing and

Customer Special Pricing

in this section, but you still need to upload the information into your account by using the appropriate spreadsheets.
"Default Price Level" is the price level that will be displayed when neither a customer nor a price level has been selected. The "-1" means that nothing but $0.00 will be displayed for product pricing in the App until a price level or a customer has been chosen.
User Interface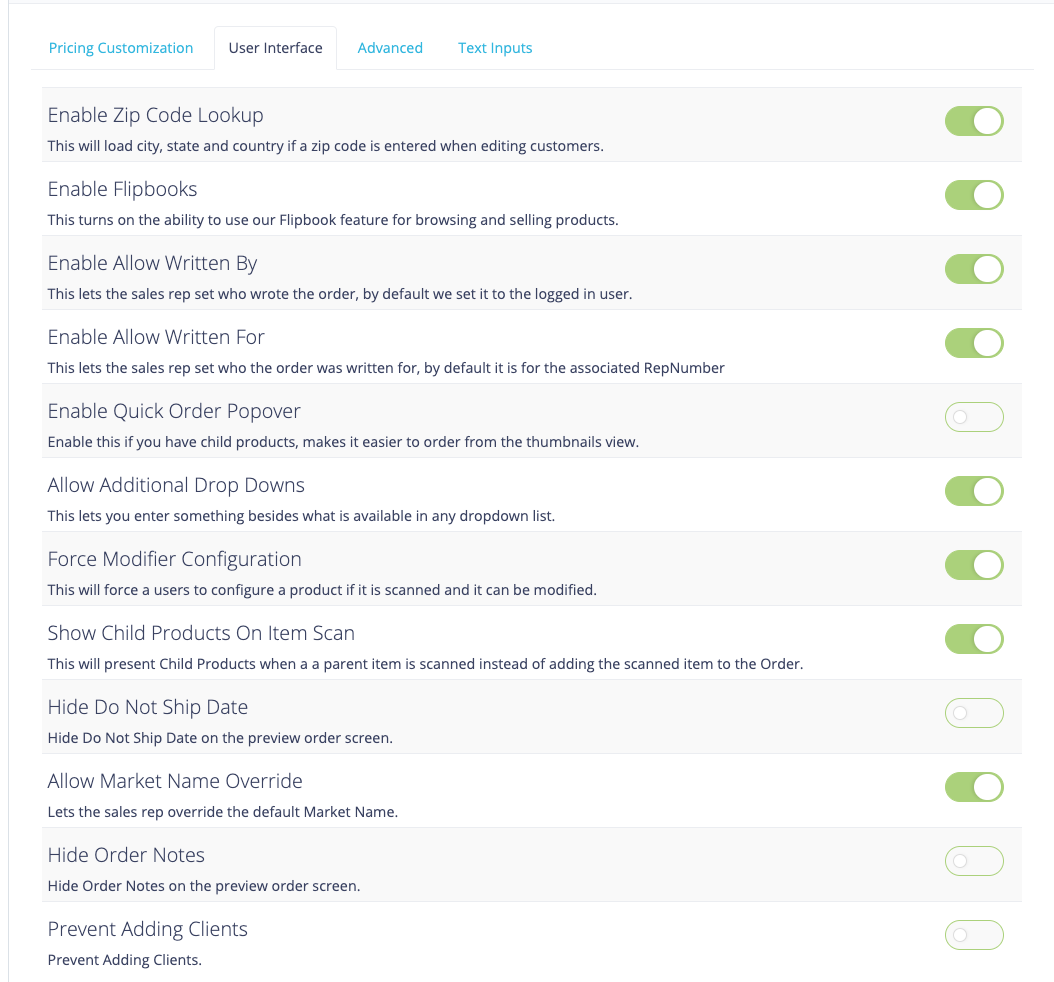 This section controls the user experience of the App. Most of these options are straightforward to understand. A couple of things to keep in mind:
"Force Modifier Configuration" will require your sales reps to select choices from the modifier drop-down menus you've created for your products. This is only applicable to WebManagers who have set up modifiers for their items—click

here for an explanation on what modifiers are and how to set them up.
Advanced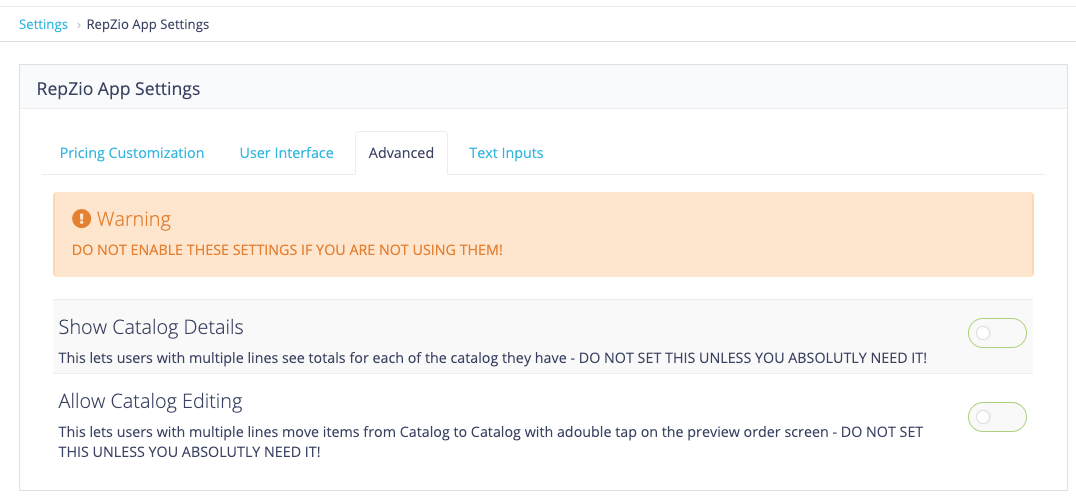 Most of this section is only relevant to what RepZio calls "Multi-Line Accounts" except for "Search Child Items". This setting should be turned on if you wish to see "Child Items" appear in your search results on the app. If your account is not considered Multi-Line, then you can ignore the other options in this section. If you're not sure whether your account is considered Multi-Line or not, please contact RepZio support.
Text Inputs

This section allows you to create or add more options to the Upcharge field. These choices will be seen in the app when adding an upcharge to an unsubmitted order. These upcharges can also be added in the webmanager admin portal after an order has been submitted.