The default price level setting can be found within WebManager. This setting controls the price level that is displayed when browsing products in the iPad app without a client(customer) selected. This setting is not one you have to come back to often, but knowing where to find it will help you troubleshoot if your reps are seeing the incorrect price level while in Browse.
Where to find the default price level setting
Once logged into WebManager → scroll down to settings → click on RepZio App Settings → it is the third option from the bottom on the left.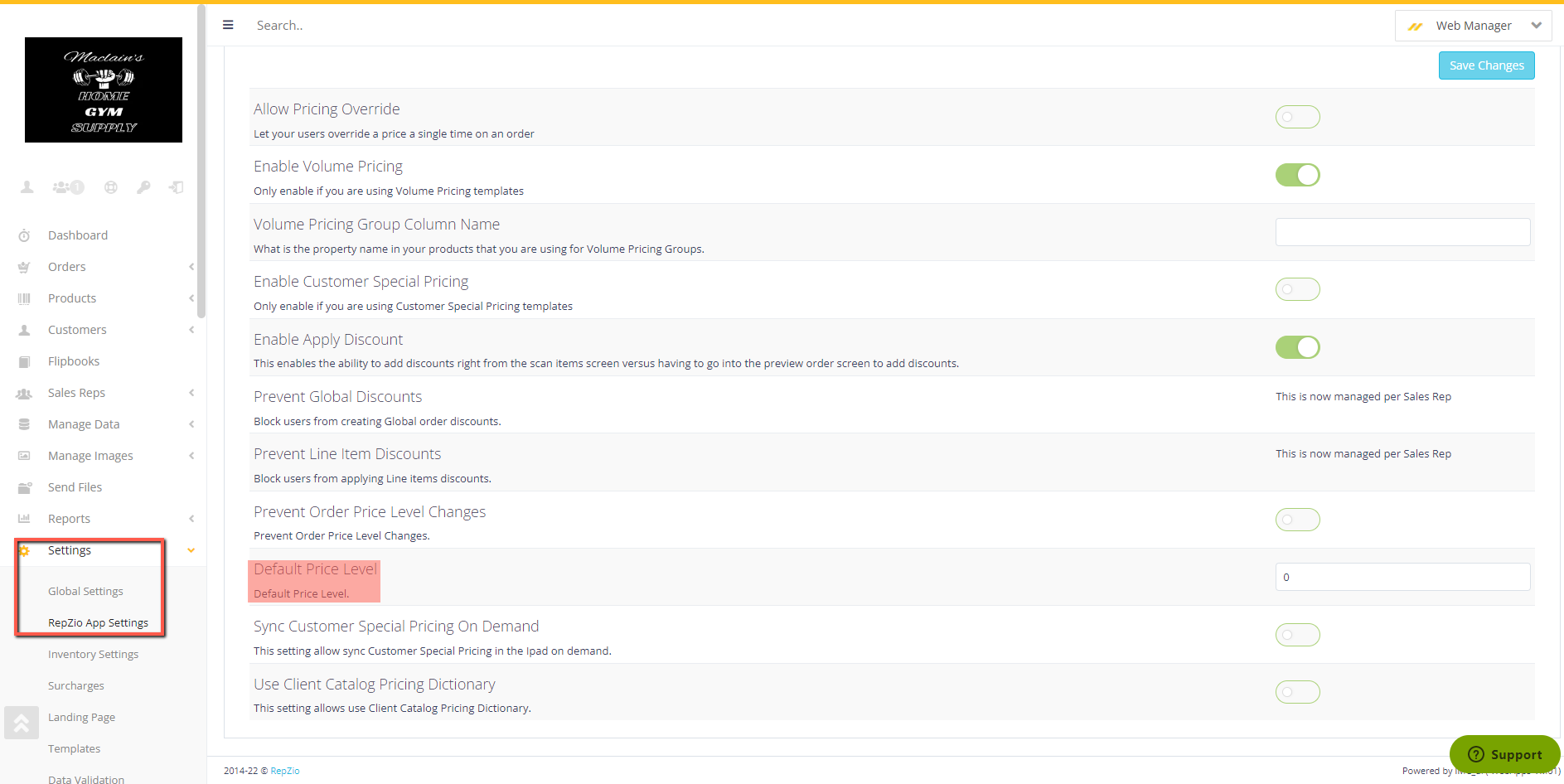 The default price level setting explained
A great use case for this functionality would be a rep meeting a client for the first time and wanting to show them products, but not yet knowing at what price level. If your Default Price Level is set to -1, when the rep accesses products via "Browse" (no client/customer selected), no price will be displayed for the products. The rep can continue adding products to the cart while getting a feel for the price level this new customer should be assigned to. When ready for checkout, the rep would tap the shopping cart icon, they will be asked to transfer the cart to an existing or new customer. After choosing the new customer option, they would assign a price level for the customer as the first step in the customer setup process.
If your "default price level" is set to 0, your reps will see your BasePrice while in "Browse". If your "default price level" is set to 1, pricing for PriceLevel 1 will be displayed. Setting it to 2 will display PriceLevel 2 and so on.
If your products are only sold at a single Price Level and they are assigned to PriceLevel 0, you might want to set the "default price level" to 0. This way your reps will always see pricing whether or not a customer is selected.
Note: Please make sure you save changes and push data live once you update your default price level setting.