The default price level setting can be found within WebManager. This setting controls what price level is set at default for customers. This setting is not one you have to come back to often, but knowing where to find it will help you troubleshoot if your customers are not seeing the correct price or the correct price level assigned to their profile.
Where to find the default price level setting
Once logged into WebManager → scroll down to settings → click on RepZio App Settings → it is the third option from the bottom on the left.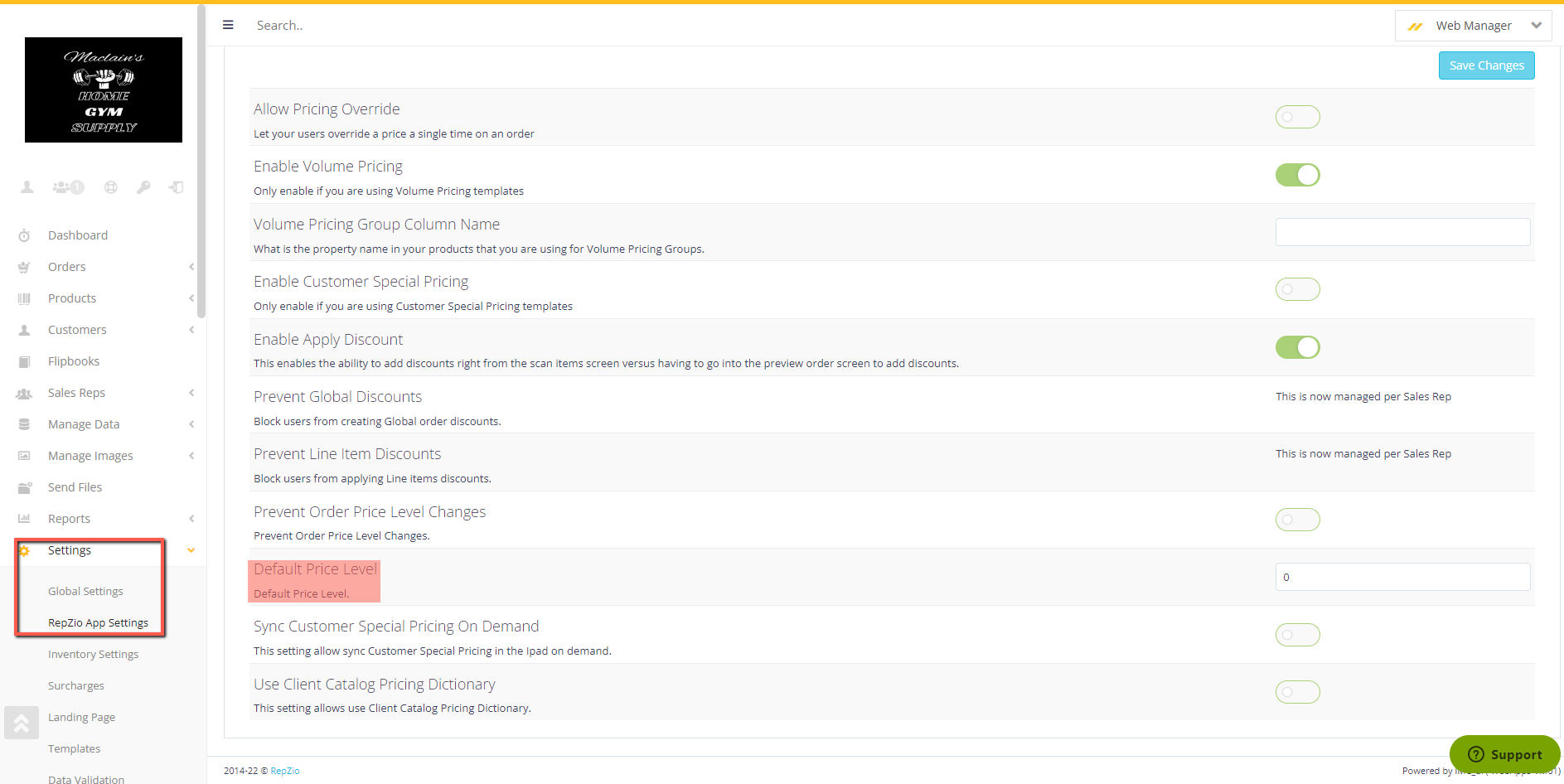 The default price level setting explained
This setting is important because, for customers that do not have a price level defined or set, this setting will auto-assign a price level to that customer. For example, if I set the "default price level" to 0, that would assign all customers without an assigned price level to my base price. If I changed that number to a -1, that would assign all customers my base price, however, it would give all customers a 50% off discount. See how this setting can change a lot by putting in just the wrong number? If you or your WebManager have not checked that setting, please do so at your earliest convenience.
Recommendations for the default price level setting
Our team recommends you put 0 as the default price level. This ensures your default price level is your base price. You can customize this setting to any price level desired. This setting is based on what default price level you would want customers assigned if one is not previously assigned to them.