NOTE: Before beginning, please ensure that your scanner has been fully charged and that you are not within 10 feet of any other Bluetooth devices that may interfere with the pairing of your scanner and iPad.
Navigate to the "Settings" application on your iPad.
Tap on the "Bluetooth" tab from within "Settings." Do not turn Bluetooth on at this time.
Hold down the large button on the Opticon Scanner to activate the red scanning beam and point it at the barcode under "iOS Keyboard Toggle" called "ENABLE".
Hold down the small button on the scanner for 5 seconds.
Once the scanner begins to flash blue, turn Bluetooth on from within your iPad settings to allow the iPad to find the scanner.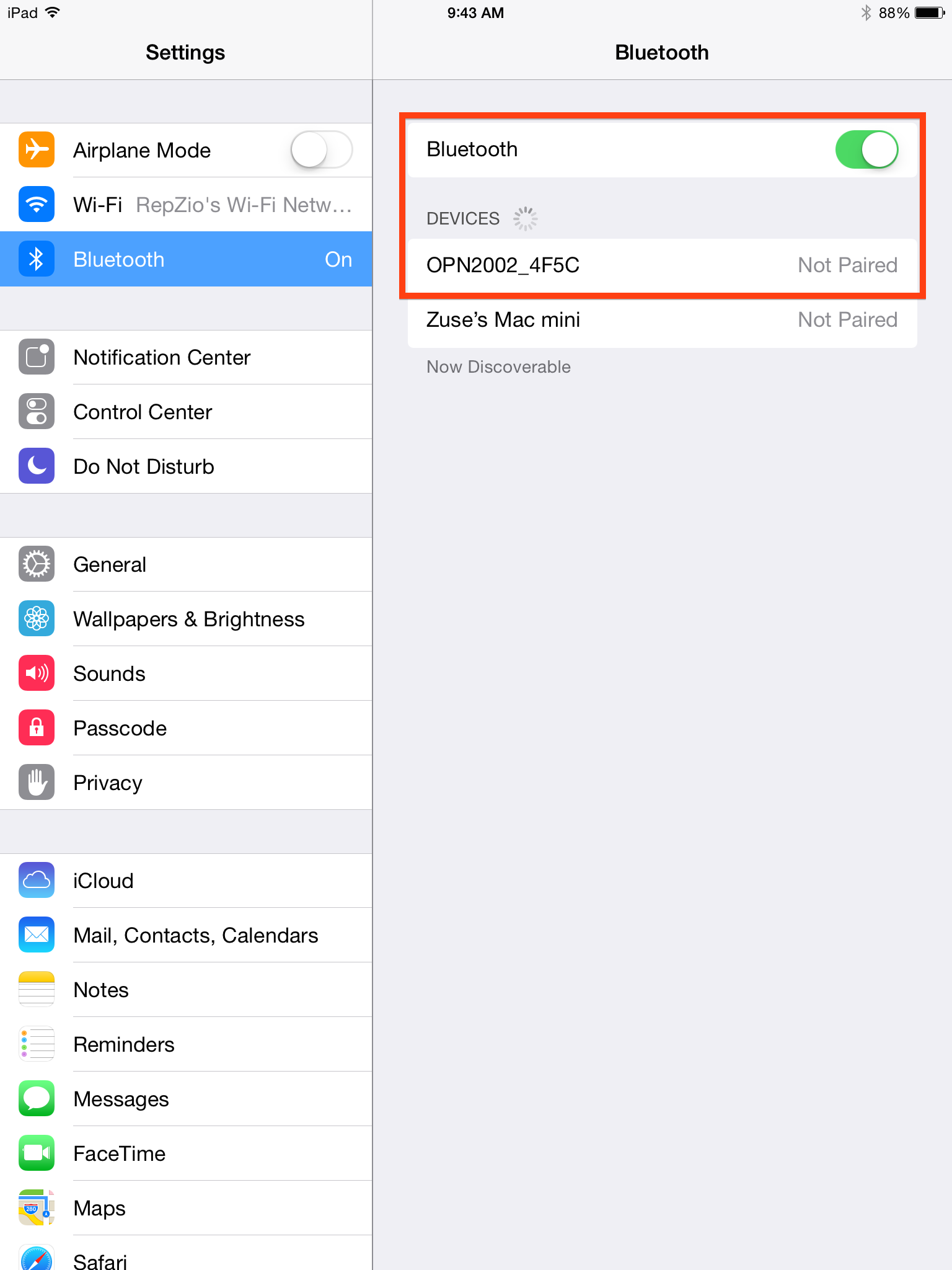 Once your Opticon scanner appears as an available device on the iPad, tap "OPNxxxx" to connect the scanner to the iPad.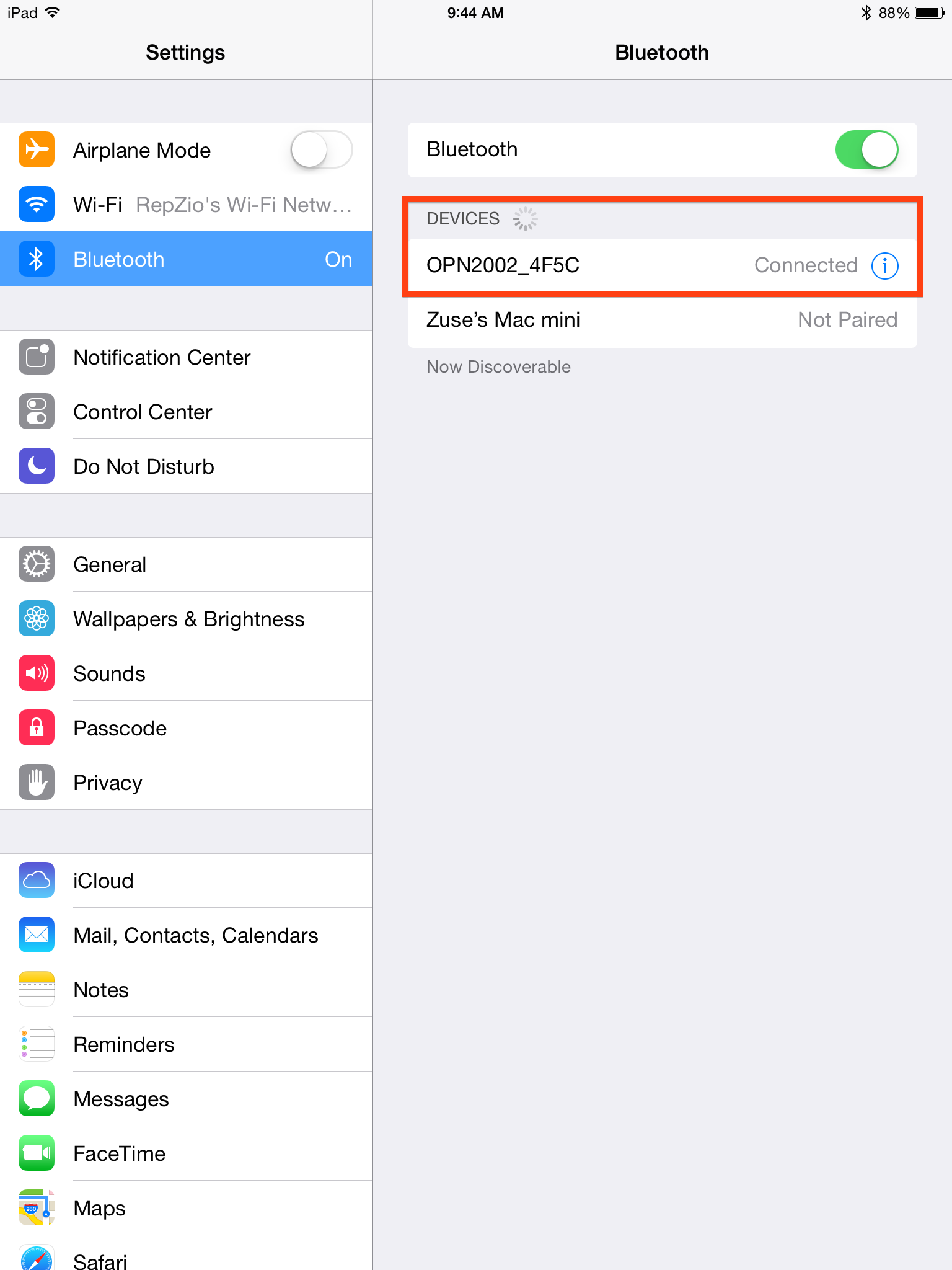 Your Opticon Scanner is now paired to your iPad!
NOTE: The scanner and iPad are a 1-to-1 pairing. Your scanner can only be paired to one device at a time. If you pair it with another device, it will lose connection to the original device. You will not have to pair the device again, but you will have to connect it again by tapping on the device called OPNxxxx on the iPad (view Step 6).
NOTE: If you go more than 30 feet away from the iPad, the scanner will disconnect from it resulting in the need to reconnect the scanner on the iPad.