The Web App dashboard provides relevant business data & stats at a glance. You can oversee important information such as your sales over time, recent orders, top-20 customers by total sales, and more.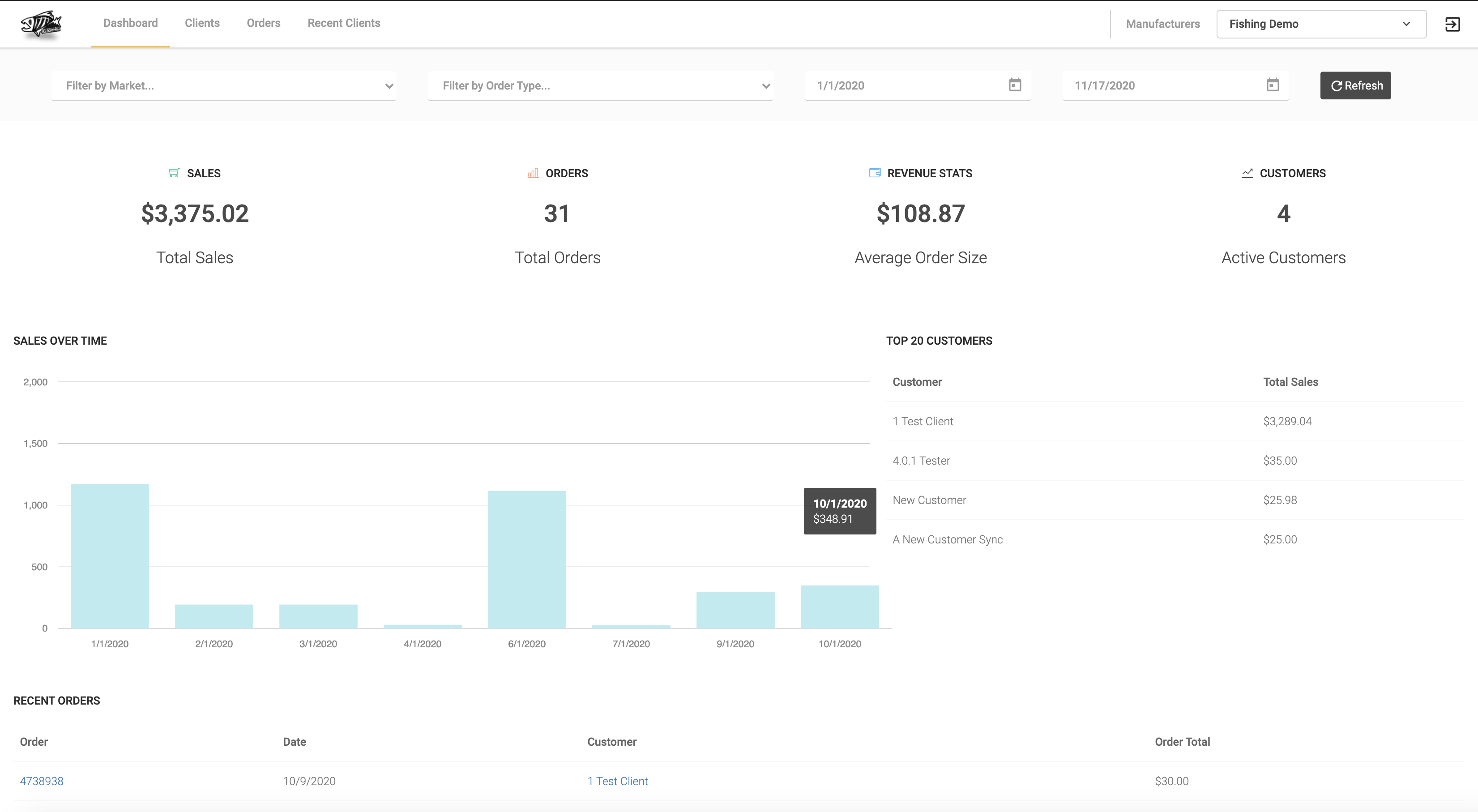 The Web App was designed as a companion to the iPad Sales Rep App. While not including all of the more advanced features of the iPad app, the Web App allows the rep or an assistant the ability to create and submit orders from the convenience of their computer or any device with a web browser.
The dashboard conveniently has a quick jump menu in an easy to use format to make sure: Clients, Orders, Recent Clients, and Leads information is at your fingertips. Don't worry-we'll cover each of the sections in more depth later on in the guide. For now, just familiarize yourself with the layout of the Dashboard screen.

At the top right you will see the Manufacturer toggle Drop-down menu. In the event, that you represent more than one company that uses the RepZio sales software, then you will be able to switch between those manufacturers' accounts using this menu.
Directly to the right of this, you will find the Log Out Icon, which is used to sign out of the Web App.
Important: Unlike the RepZio iPad Sales Rep App which allows you to simply browse products, the Web App requires you to first choose a client in order to browse products.