If you notice that updates made in your backend ERP system aren't syncing with RepZio, it is most likely due to DataSynq not running on your computer. If there has been a windows update or loss of internet connectivity for any reason that Syncing service may be stopped. We will need to make sure that the DataSynq service is restarted and running on the machine that the data pushes from.
To check on the status and restart the DataSynq service please do the following from the computer that the data pushes from.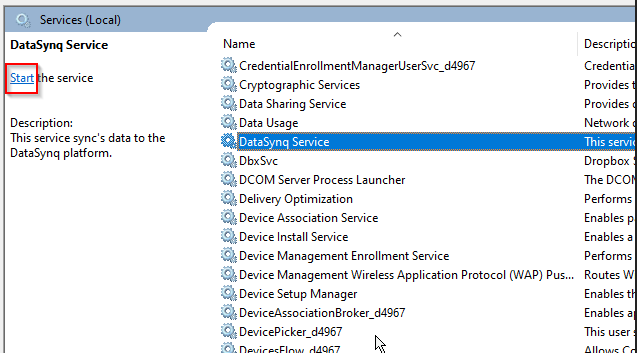 In Windows, you may search from Start menu for Services.msc

Right-click and choose "Run as Administrator

Look for the DataSynq service and highlight it.

Click on the "Start" link in the top left corner to restart the DataSynq service
This should now allow the data to sync from your ERP to RepZio again.