You may have the need to send out an update to your data and you don't want to wait until your next scheduled data push from your system to ours. In this case, to push out an immediate update to your data to RepZio please follow these steps to do so:
1. Access the machine that the DataSynq utility is set up on
2. Run Task Scheduler as a windows Admin User.
3. Highlight the RepZio Data Export task, right-click and choose RUN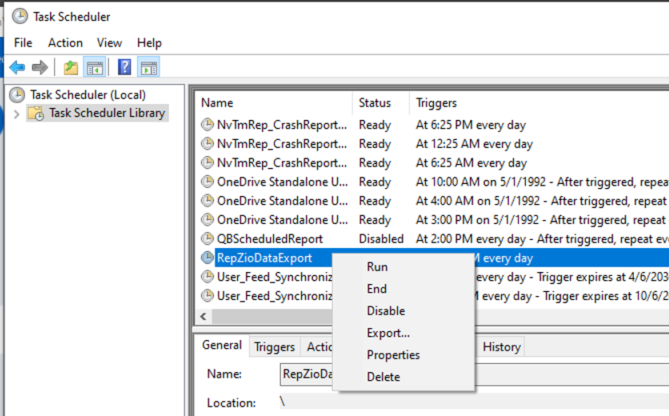 This will run the export process from your computer and immediately push it to RepZio.