The first step in getting your sales orders back into QuickBooks is to download and export the orders you wish to import from the RepZio Webmanager portal: https://www.manage.repzio.com.
 Browse to Orders > Export Orders
 Select the Date Range
 Select QuickBooks Expanded Sales Orders Export Format
 Click Preview My Data to see a list of the orders selected for export
 Click Export Selected Data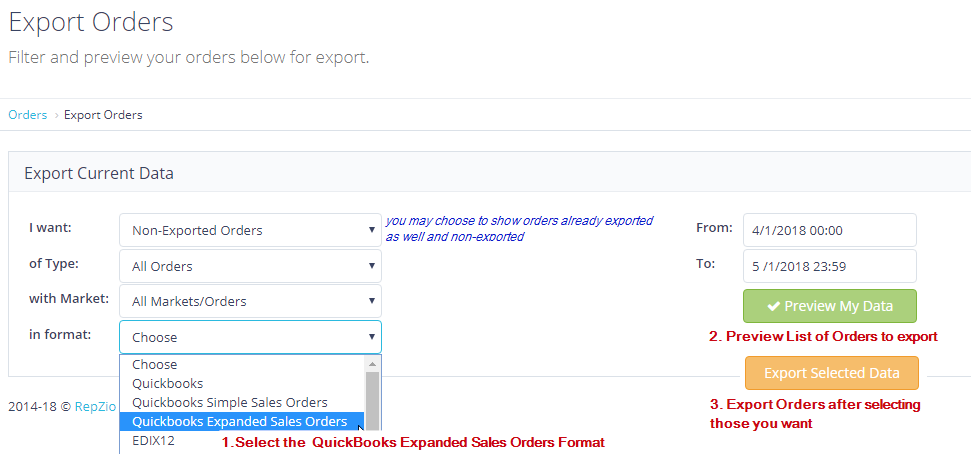 The result will be a zip file which you should download to a location where it can be found for the next step.
Next, open the RepZio Data Integration Utility.
 Select the Import from RepZio tab. 
 Browse to and select the downloaded file
 Select the Import Sales Order from Quickbooks button
*The fields for Income Acct, COGS Acct, and Asset Acct are ONLY needed if you expect products not yet existing in QuickBooks to be added by a SalesOrder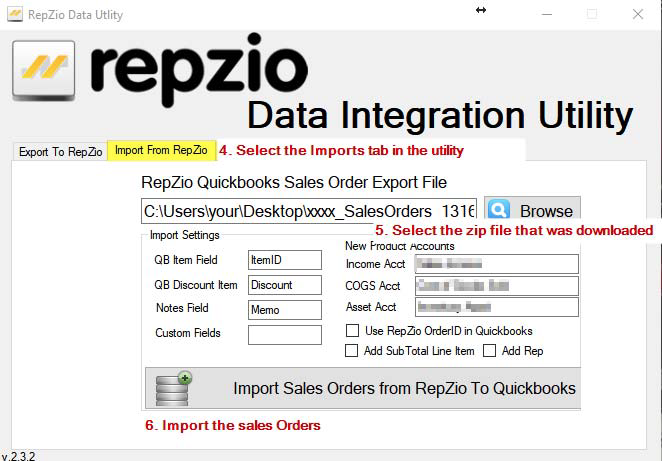 This will import the orders into QuickBooks and notify you of the total number of orders imported once complete.