Interested in seeing a preview of your ShopZio website? You can now view a "Store Preview" in the ShopZio Admin portal of both your Categories and Products as well as your Company Bio and Landing Page Images shown on the Explore Brands page on the ShopZio website.
Categories & Products Preview:
Follow the steps below to see your Categories and Products using the ShoZio "Store Preview".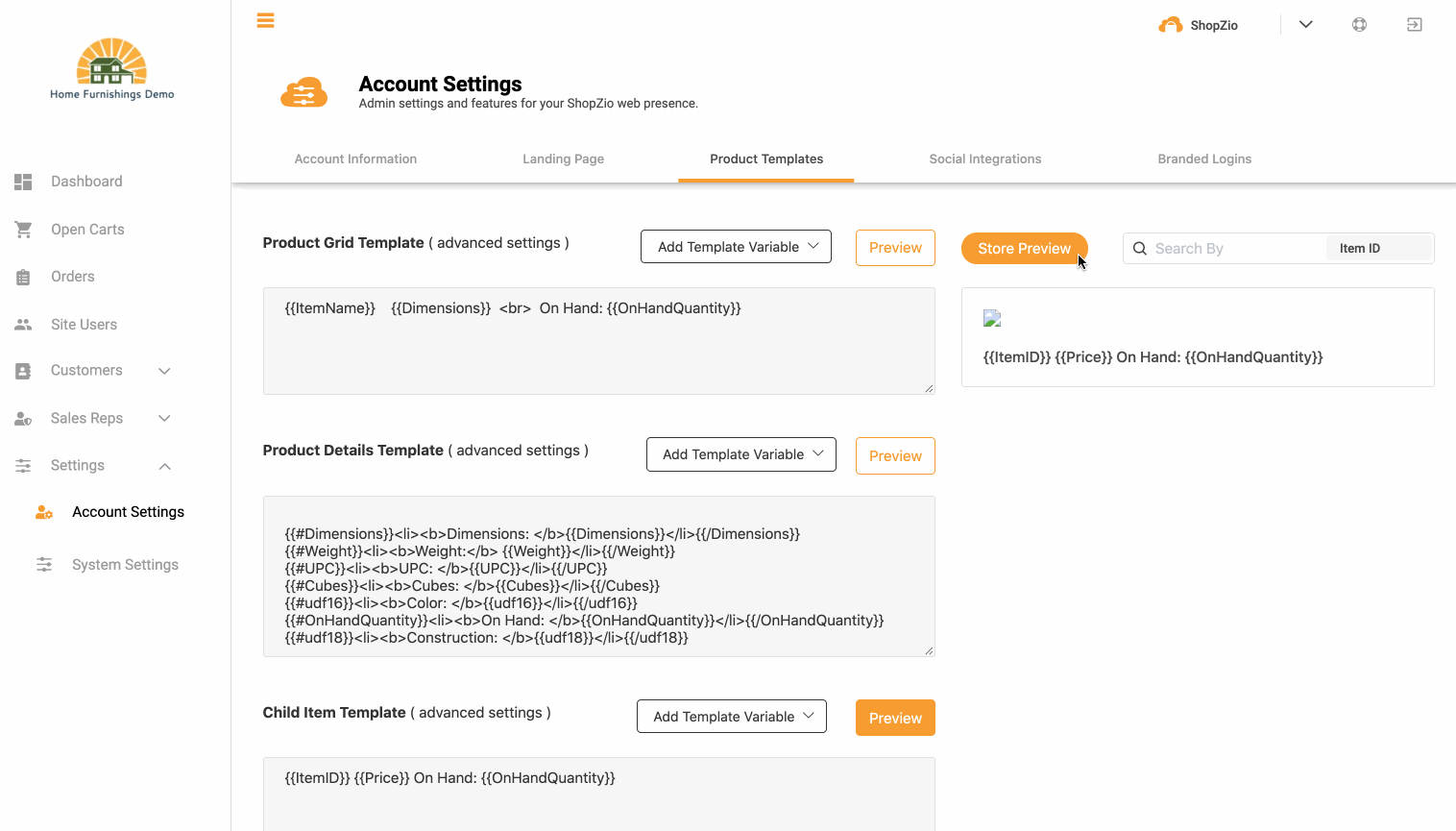 Browse to Settings > Account Settings > Product Templates
Click on the orange "Store Preview" button in the upper right
Scroll to see a 3 x 2 sample view of your categories
Click into any of the categories displayed
Click on a product to see what the product description page looks like
Company Bio Preview:
Follow the steps below to see what your Company Bio will look like.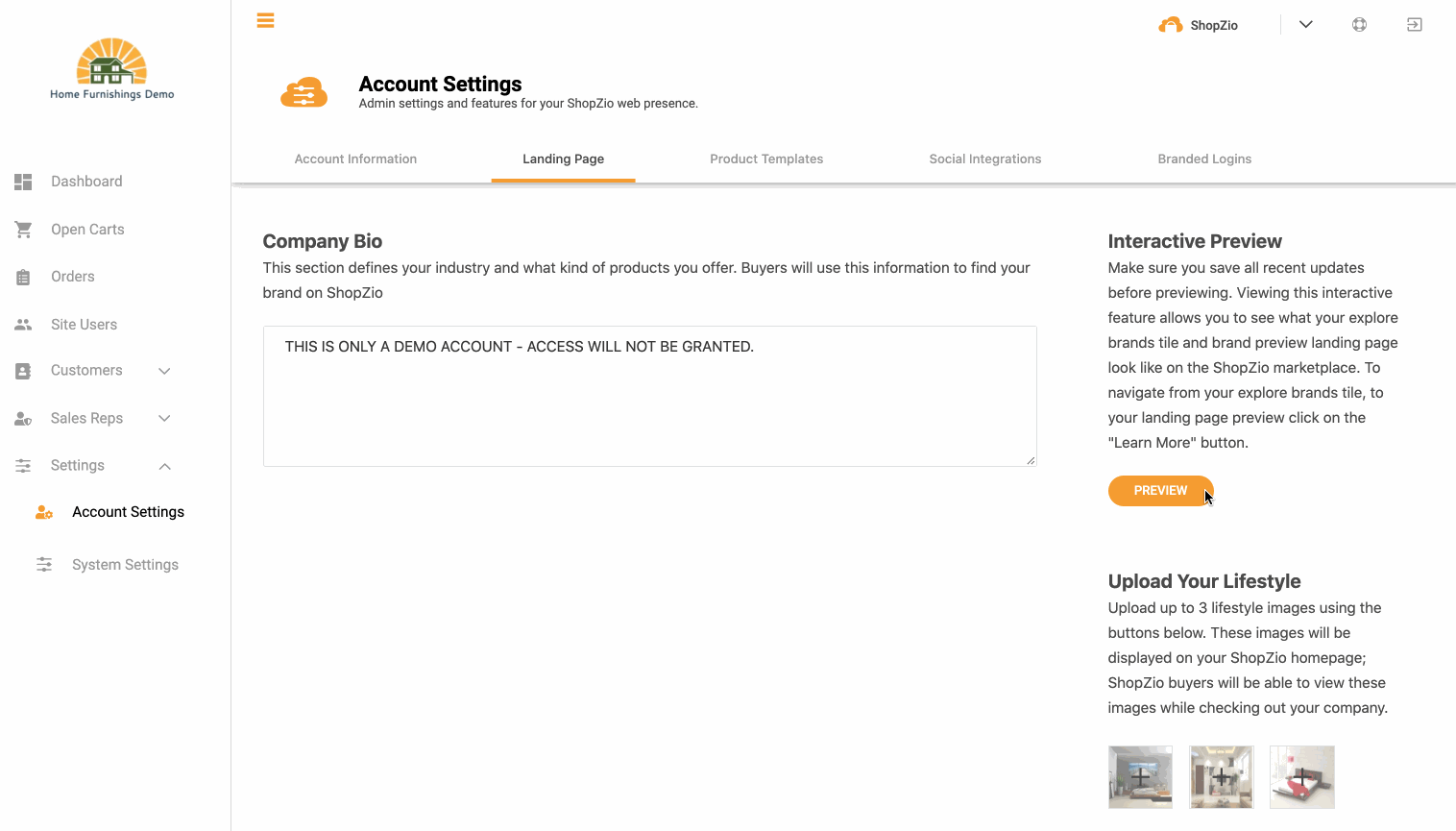 Browse to Settings > Account Settings > Landing Page
Click on the orange "Preview" button on the right side of the page
You will be shown your company info as it's displayed on the Explore Brands page
Click on the orange "Learn More" link to view your full company bio and lifestyle images